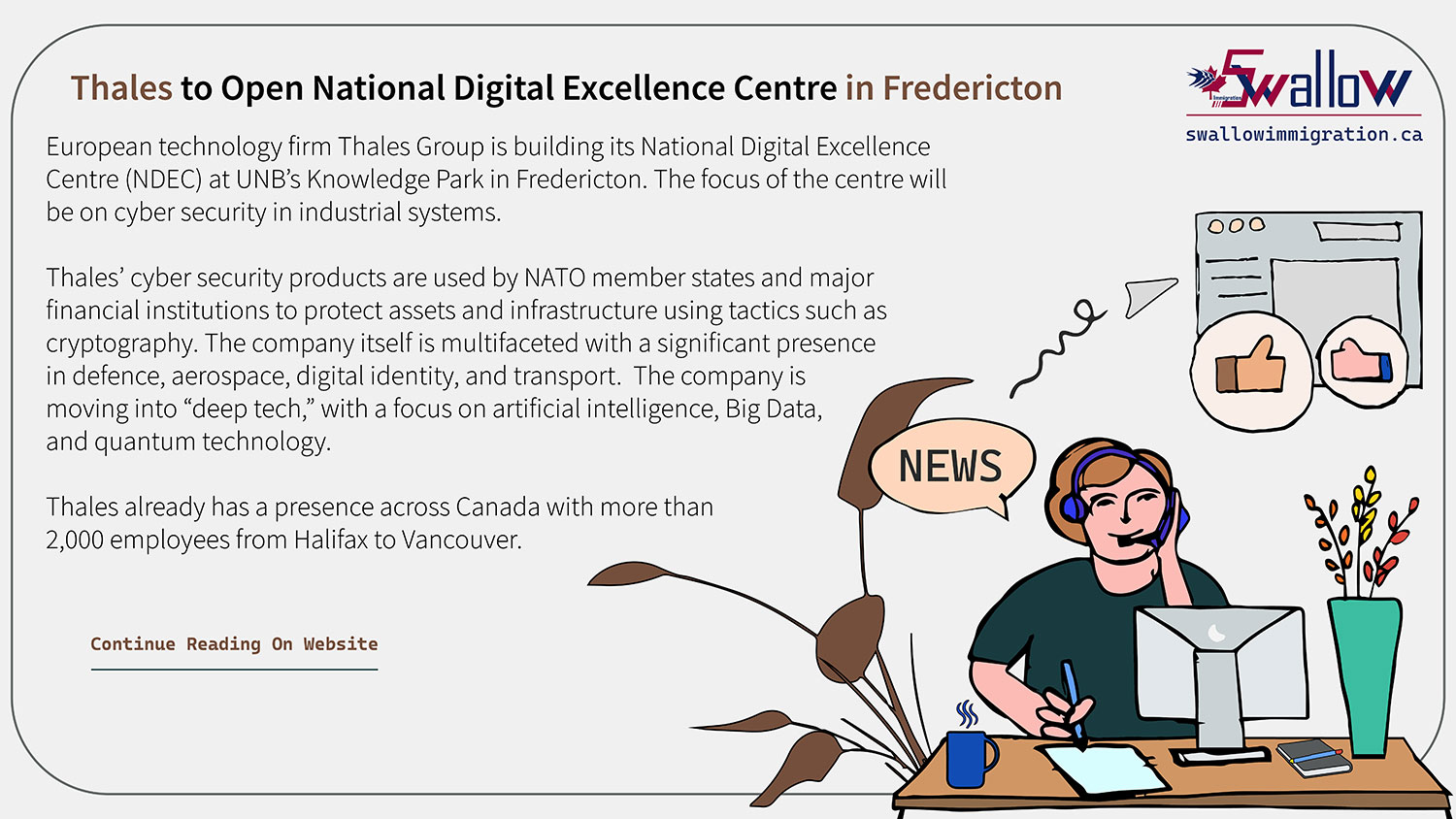 Thales to Open National Digital Excellence Centre in Fredericton
European technology firm Thales Group is building its National Digital Excellence Centre (NDEC) at UNB's Knowledge Park in Fredericton. The focus of the centre will be on cyber security in industrial systems.
Thales' cyber security products are used by NATO member states and major financial institutions to protect assets and infrastructure using tactics such as cryptography. The company itself is multifaceted with a significant presence in defence, aerospace, digital identity, and transport. The company is moving into "deep tech," with a focus on artificial intelligence, Big Data, and quantum technology.
Thales already has a presence across Canada with more than 2,000 employees from Halifax to Vancouver.
ACOA has also contributed $1.2 million to Ignite Fredericton to contribute to the design and construction of the facility, which will act as a regional hub for cyber skills development and partnerships among academia, and the business community.
The combined contribution of federal and provincial governments to the project is an estimated $8.6 million, including $5.5 million in the form of a payroll rebate over five years to support the development of the centre, via ONB.
It's anticipated that 110 jobs will be created as a result of the establishment of the centre and that the facility will contribute up to $63 million in direct provincial GDP over a five-year period.
For more information follow the link below: