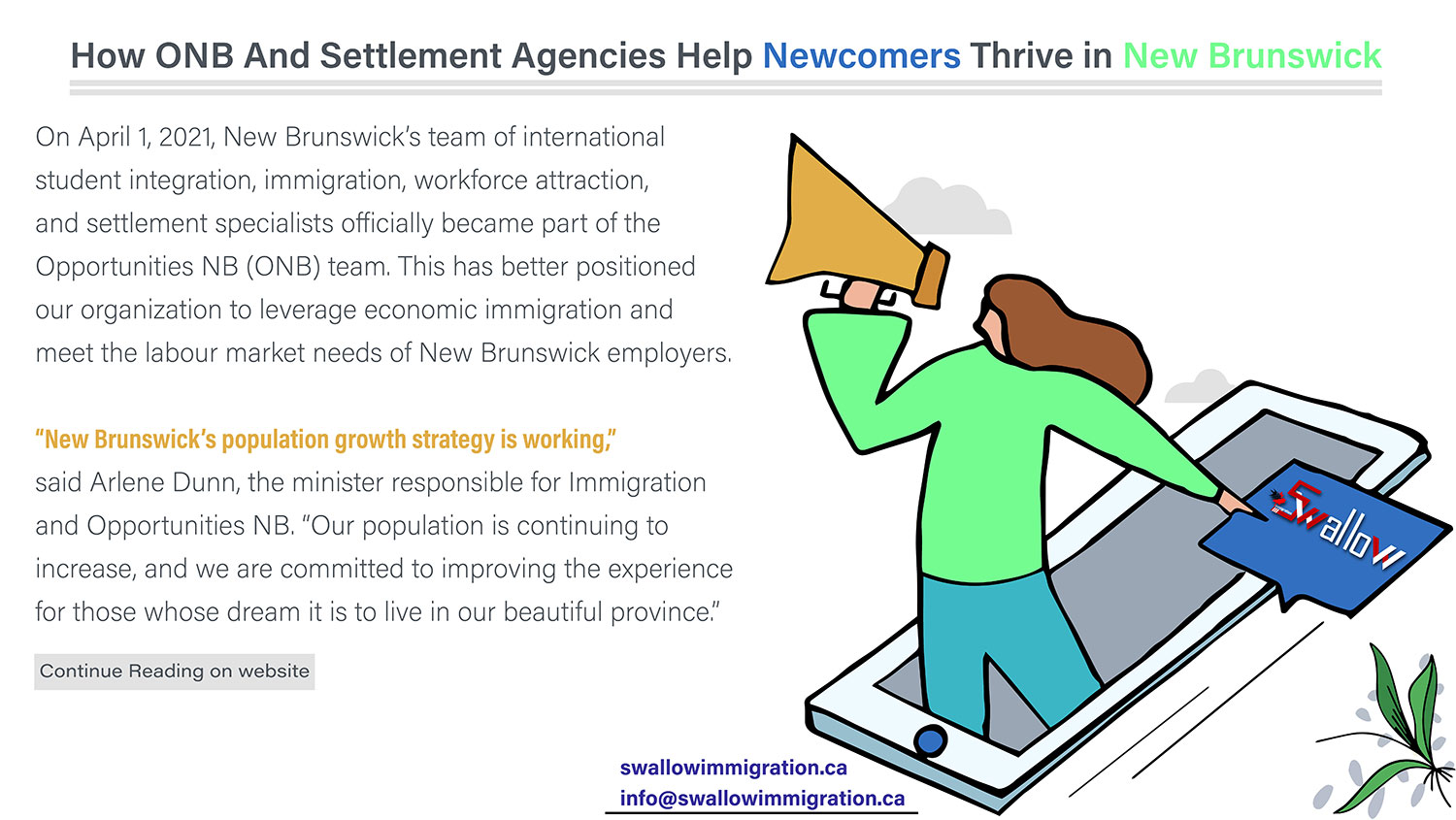 How ONB And Settlement Agencies Help Newcomers Thrive in New Brunswick
On April 1, 2021, New Brunswick's team of international student integration, immigration, workforce attraction, and settlement specialists officially became part of the Opportunities NB (ONB) team. This has better positioned our organization to leverage economic immigration and meet the labour market needs of New Brunswick employers.
"New Brunswick's population growth strategy is working," said Arlene Dunn, the minister responsible for Immigration and Opportunities NB. "Our population is continuing to increase, and we are committed to improving the experience for those whose dream it is to live in our beautiful province."
Settlement agencies play a huge role in ensuring that newcomers have the proper supports to live, work, and prosper in New Brunswick. The New Brunswick Multicultural Council is comprised of 14 settlement agencies and 3 ethnocultural associations across the province. These 17 member organizations help newcomers, immigrants, and refugees find the services they need to successfully settle in New Brunswick.
For more information follow the link below: