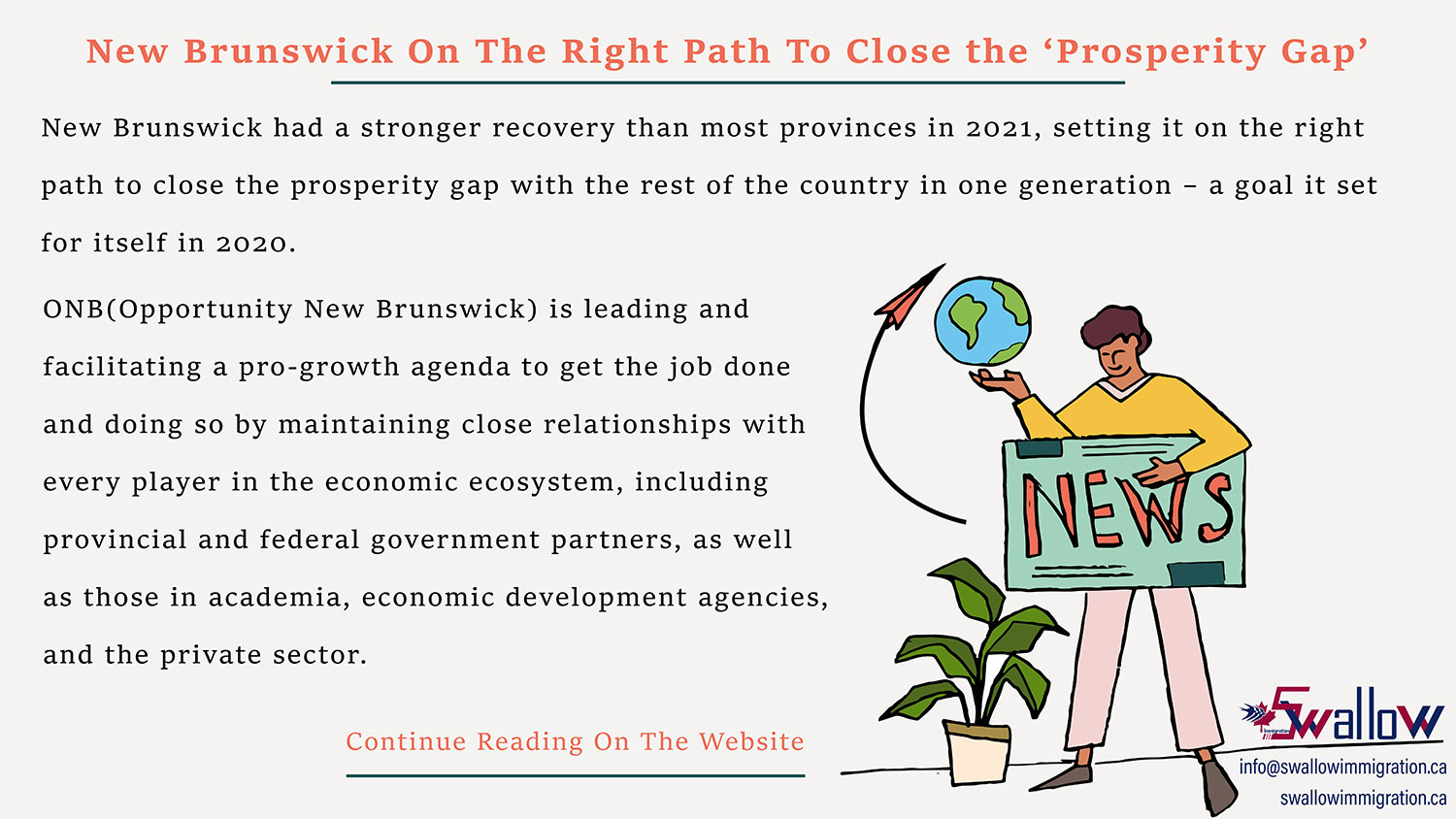 New Brunswick On The Right Path To Close the 'Prosperity Gap'
New Brunswick had a stronger recovery than most provinces in 2021, setting it on the right path to close the prosperity gap with the rest of the country in one generation – a goal it set for itself in 2020.
ONB(Opportunity New Brunswick) is leading and facilitating a pro-growth agenda to get the job done and doing so by maintaining close relationships with every player in the economic ecosystem, including provincial and federal government partners, as well as those in academia, economic development agencies, and the private sector.
ONB, established in 2015, will continue to promote the province on a national and global stage, act as a catalyst and champion for private sector investment, support the talent pipeline, help more companies embrace innovation, and support B2B clients as they tap new export markets.
The vision to initiatives and actions are three strategic priorities for the next five years:
Accelerate Investment & Growth
Attract & Retain Skilled Newcomers
Drive a High-Performance Ecosystem
For more information follow the link below: