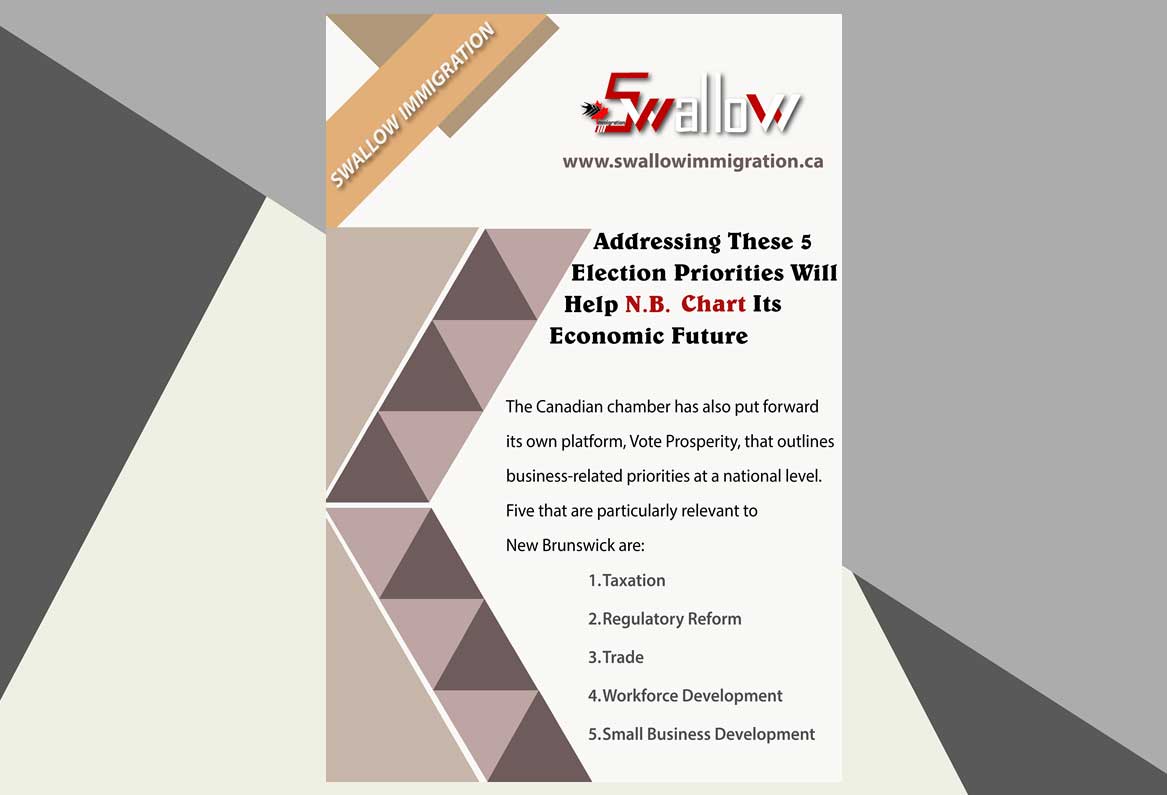 Addressing These 5 Election Priorities Will Help N.B. Chart Its Economic Future
Oct 15, 2019
by Krista Ross
The Canadian Chamber has also put forward its own platform, Vote Prosperity, that outlines business-related priorities at a national level. Five that are particularly relevant to New Brunswick are:
Taxation: businesses and chambers from across Canada are calling for a comprehensive tax review through a royal commission, which has not been done since the 1960s. Since then, the world (and business) has changed immeasurably, while the tax code has been tinkered with endlessly, becoming increasingly complex and inefficient, while not responsive to the modern economy.
Regulatory Reform: at the federal level alone, businesses are faced with more than 130,000 different regulations with which to comply. The national chamber has proposed a "2 for 1" rule were for any new regulation created, two should be eliminated that are redundant or obsolete.
Trade: Canada is a trading nation, and agreements signed in recent years have created significant new market opportunities. Canadian businesses are eager to take advantage of these agreements but cannot do it alone. Similarly, our domestic market represents a tremendous growth opportunity. However, internal trade barriers cost Canada's economy more than $14 billion each year.
Workforce Development: with one-third (120,000 people) of New Brunswick's aging workforce expected to retire in the next ten years, the issue is particularly acute here. Our population has started to move positively in the past couple of years, but nowhere near the level needed to maintain a sustainable population or workforce. We must look to immigration and international student retention for a significant part of this needed growth.
Small Business Development: Just 4% of Canadian small- and medium-sized businesses exported goods in 2017. This is a fraction of the 20%+ of exporting SMEs in other G7 countries. A key reason is that Canada's SMEs lack the resources of larger companies to access foreign markets. However, the time and effort involved in identifying what federal support programs could help are too much, so they give up. Additionally, the Canada Revenue Agency remains the most challenging federal agency SMEs deal with because its processes and procedures often do not align with the realities of running a small business.
For more information follow the link below:
https://huddle.today/addressing-these-5-election-priorities-will-n-b-chart-its-economic-future