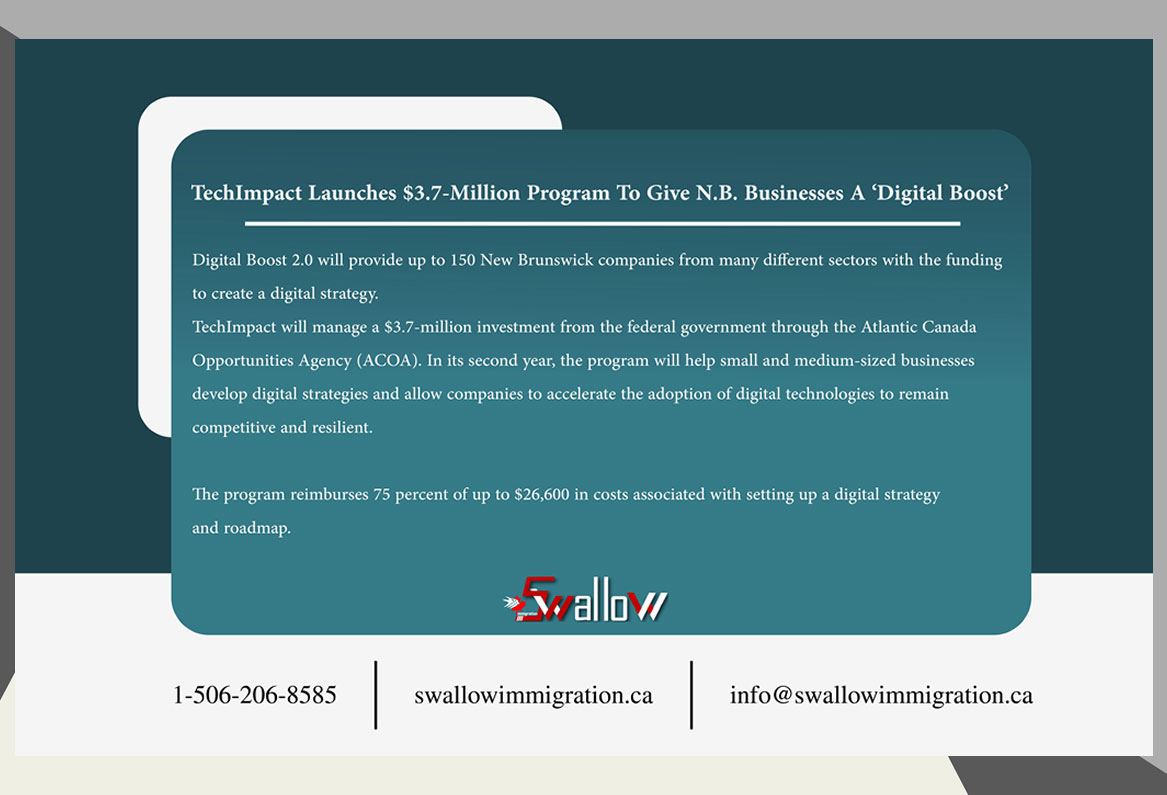 TechImpact Launches $3.7-Million Program To Give N.B. Businesses A 'Digital Boost'
Apr 21, 2021
by Liam Floyd
Digital Boost 2.0 will provide up to 150 New Brunswick companies from many different sectors with the funding to create a digital strategy.
TechImpact will manage a $3.7-million investment from the federal government through the Atlantic Canada Opportunities Agency (ACOA). In its second year, the program will help small and medium-sized businesses develop digital strategies and allow companies to accelerate the adoption of digital technologies to remain competitive and resilient.
The program reimburses 75 percent of up to $26,600 in costs associated with setting up a digital strategy and roadmap.
https://huddle.today/techimpact-launches-3-7-million-program-to-give-n-b-businesses-a-digital-boost