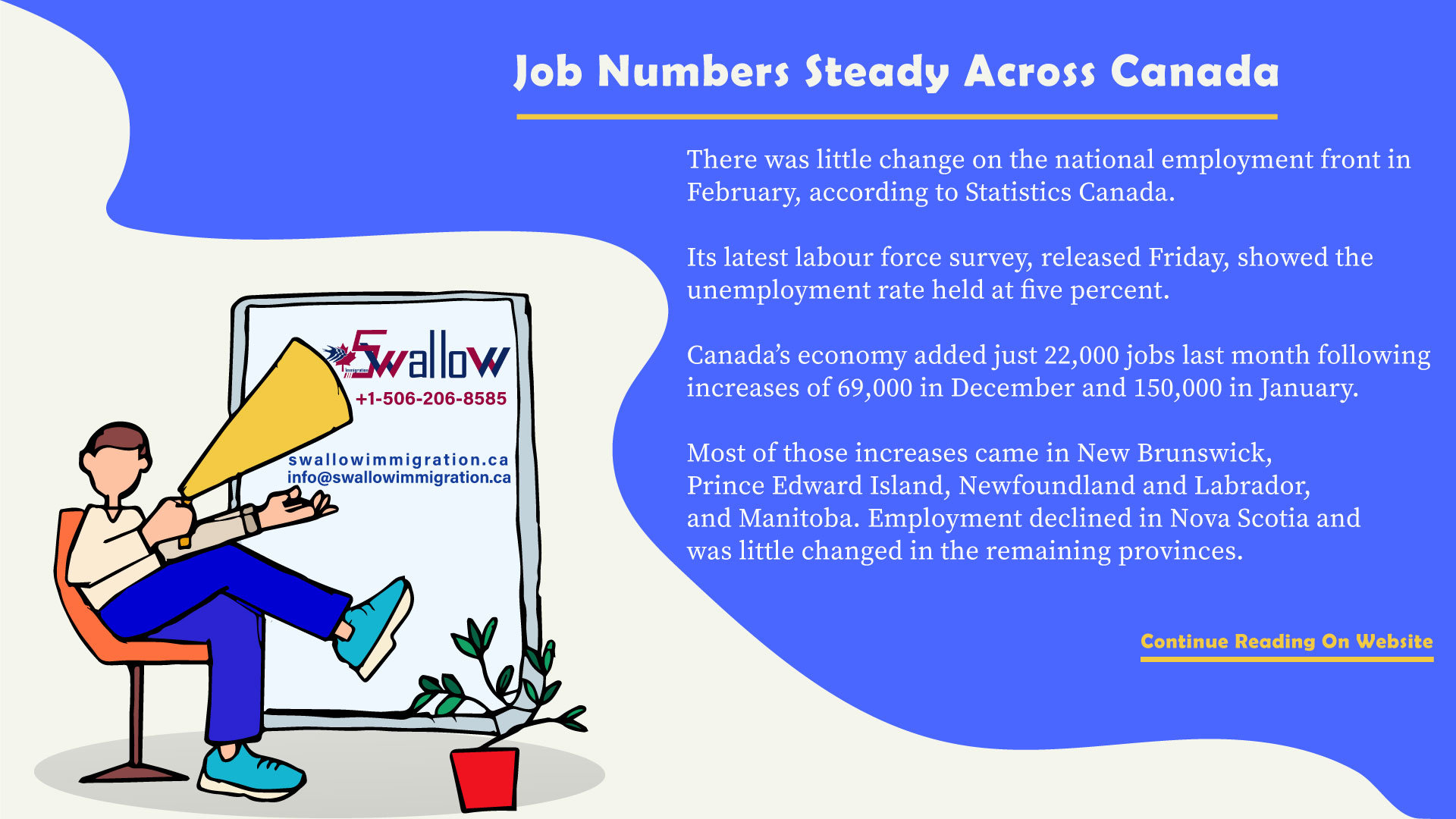 Job Numbers Steady Across Canada
There was little change on the national employment front in February, according to Statistics Canada.
Its latest labour force survey, released Friday, showed the unemployment rate held at five percent.
Canada's economy added just 22,000 jobs last month following increases of 69,000 in December and 150,000 in January.
Most of those increases came in New Brunswick, Prince Edward Island, Newfoundland and Labrador, and Manitoba. Employment declined in Nova Scotia and was little changed in the remaining provinces.
The number of people employed in health care and social assistance grew by 15,000 in February, building on a gain of 40,000 recorded in January. There were also more people employed in public administration.
Employment fell in business, building and other support services, marking the first notable decline since October 2021.
On a year-over-year basis, average hourly wages rose 5.4 percent to $33.16 in February. Growth was higher than in January and December, but lower than in November.
New Brunswick lost 600 full-time jobs but gained 5,700 part-time positions for a net increase of 5,100.
StatCan said that caused the unemployment rate to drop 1.2 percentage points to 6.3 percent.
Nova Scotia lost 3,700 full-time and 1,000 part-time jobs for an overall decrease of 4,700.
That pushed the unemployment rate up seven-tenths of a percentage point to 5.7 percent.
Prince Edward Island gained 1,700 jobs as the unemployment rate drop to 6.7 percent from seven percent the previous month.
For more information follow the link below: