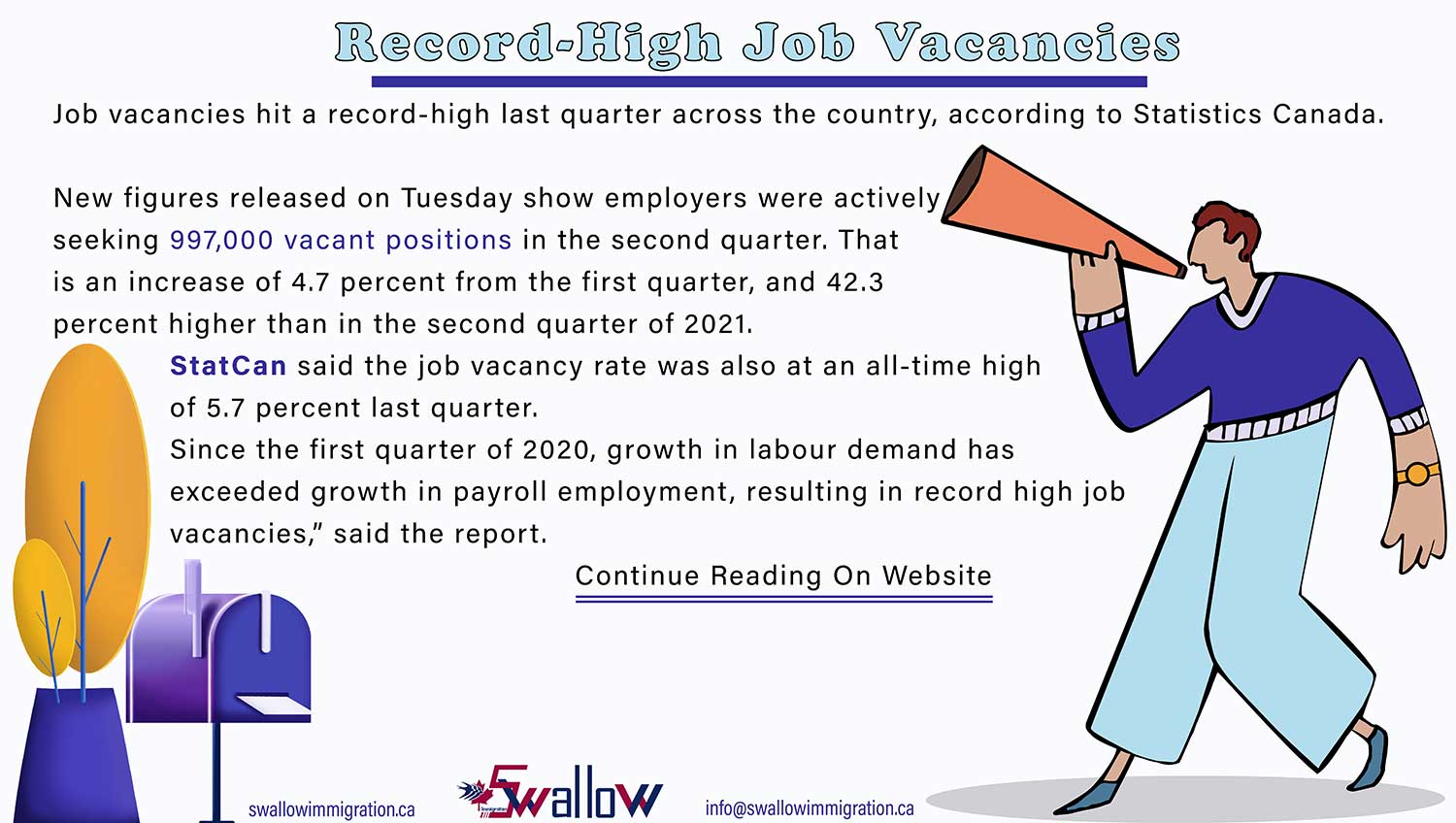 Job vacancies hit a record-high last quarter across the country, according to Statistics Canada.
New figures released on Tuesday show employers were actively seeking 997,000 vacant positions in the second quarter. That is an increase of 4.7 percent from the first quarter, and 42.3 percent higher than in the second quarter of 2021.
StatCan said the job vacancy rate was also at an all-time high of 5.7 percent last quarter.
Since the first quarter of 2020, growth in labour demand has exceeded growth in payroll employment, resulting in record high job vacancies," said the report.
Job vacancies were up in six provinces, including Nova Scotia and Ontario, but decreased in New Brunswick, according to StatCan.
There were 136,100 job vacancies in the health care and social assistance sector, little changed from the record high of the previous quarter. The job vacancy rate in the sector was 5.9 percent for Canada as a whole.
For more information follow the link below: