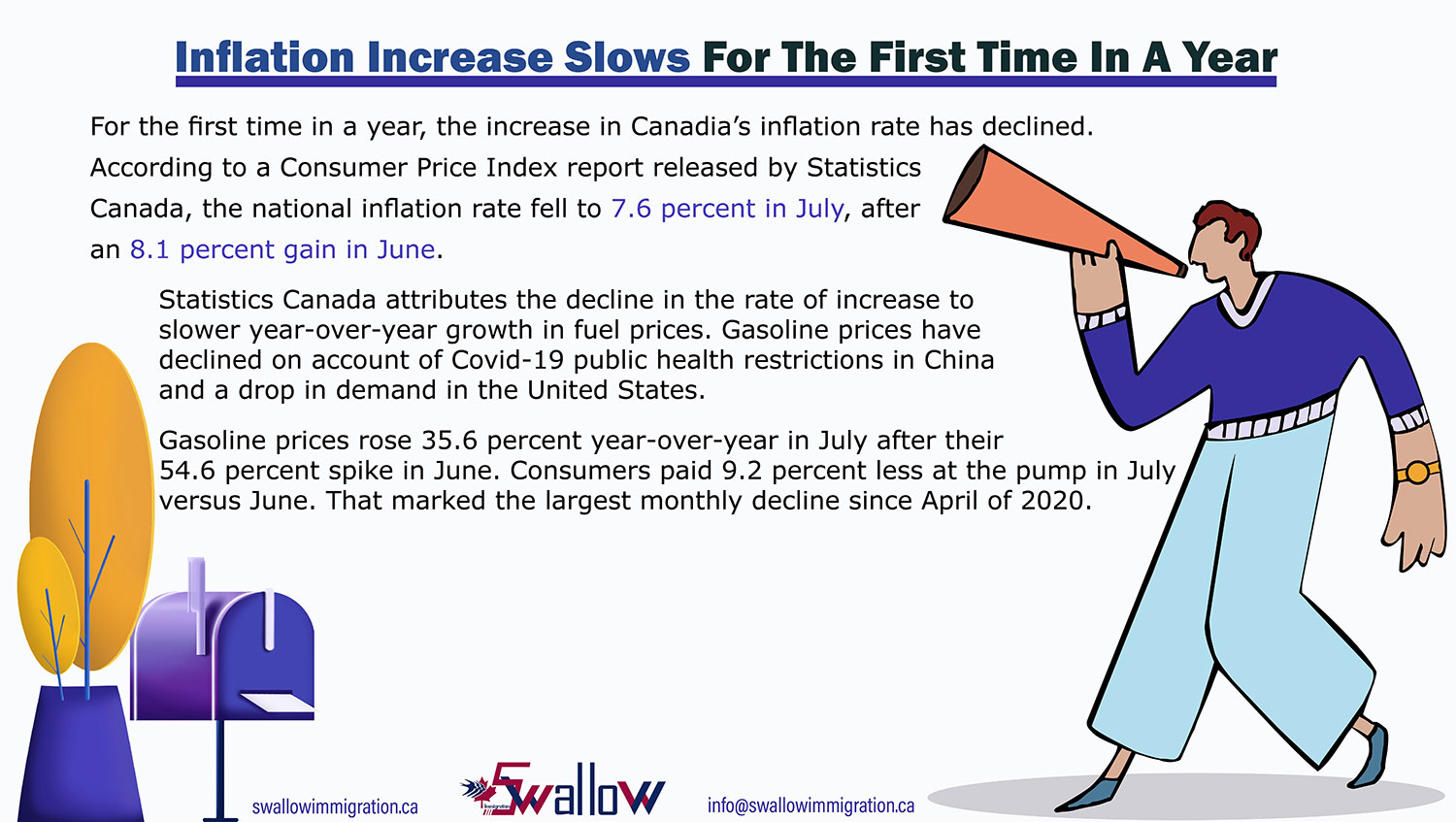 Inflation Increase Slows For The First Time In A Year
For the first time in a year, the increase in Canadia's inflation rate has declined.
According to a Consumer Price Index report released by Statistics Canada, the national inflation rate fell to 7.6 percent in July, after an 8.1 percent gain in June.
Statistics Canada attributes the decline in the rate of increase to slower year-over-year growth in fuel prices. Gasoline prices have declined on account of Covid-19 public health restrictions in China and a drop in demand in the United States.
Gasoline prices rose 35.6 percent year-over-year in July after their 54.6 percent spike in June. Consumers paid 9.2 percent less at the pump in July versus June. That marked the largest monthly decline since April of 2020.
Inflation Increase Slows For The First Time In A Year