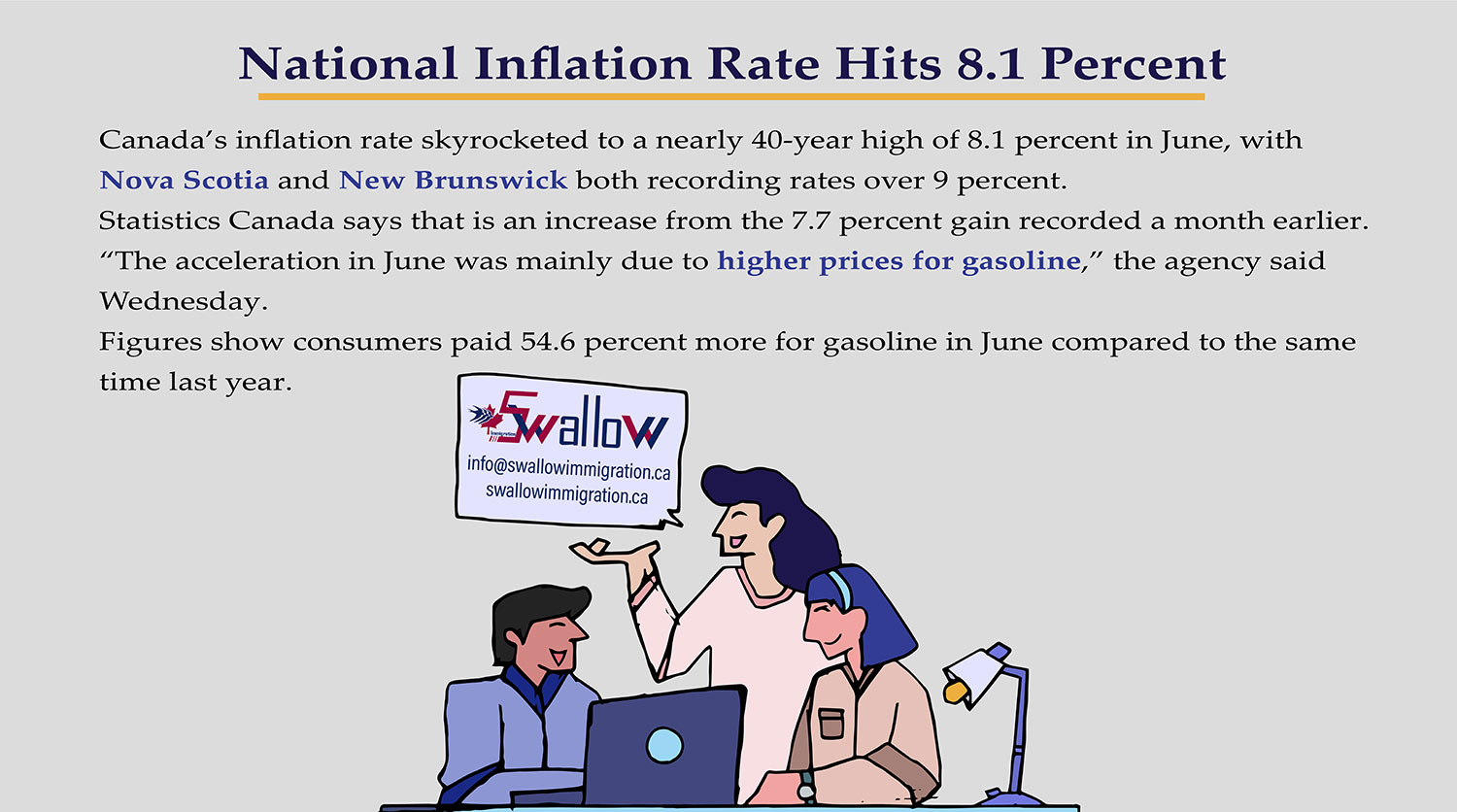 Canada's inflation rate skyrocketed to a nearly 40-year high of 8.1 percent in June, with Nova Scotia and New Brunswick both recording rates over 9 percent.
Statistics Canada says that is an increase from the 7.7 percent gain recorded a month earlier.
"The acceleration in June was mainly due to higher prices for gasoline," the agency said Wednesday.
Figures show consumers paid 54.6 percent more for gasoline in June compared to the same time last year.
For more information follow the link below:
https://huddle.today/2022/07/20/national-inflation-rate-hits-8-1-percent/