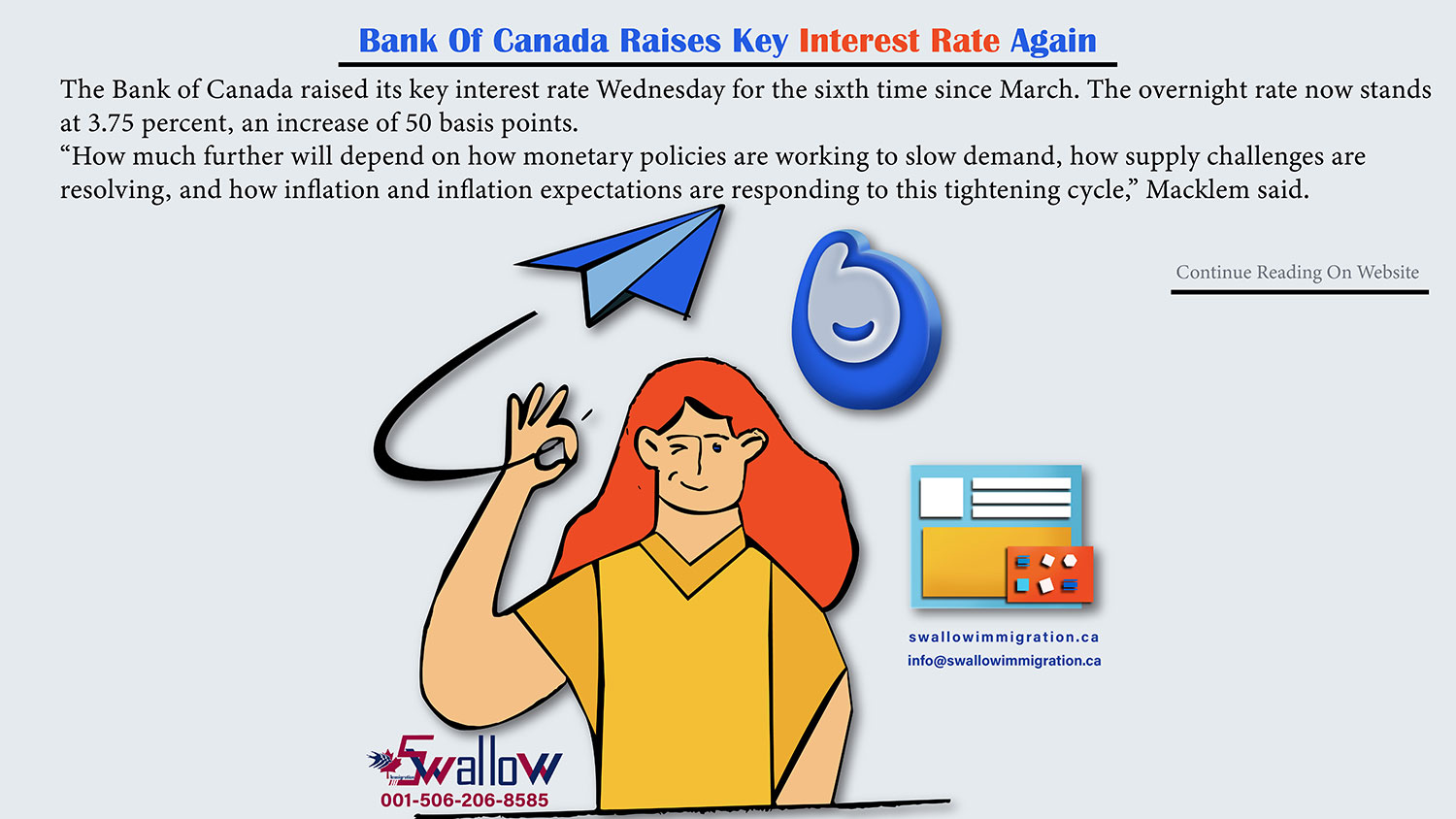 Bank Of Canada Raises Key Interest Rate Again
The Bank of Canada raised its key interest rate Wednesday for the sixth time since March. The overnight rate now stands at 3.75 percent, an increase of 50 basis points.
"How much further will depend on how monetary policies are working to slow demand, how supply challenges are resolving, and how inflation and inflation expectations are responding to this tightening cycle," Macklem said.
The decision for the October increase stems from inflation in Canada remaining high and broad-based, said Macklem.
Despite inflation falling from 8.1 percent to 6.9 per cent between June and September, he said we have yet to see a generalized decline in price pressure.
For more information follow the link below: