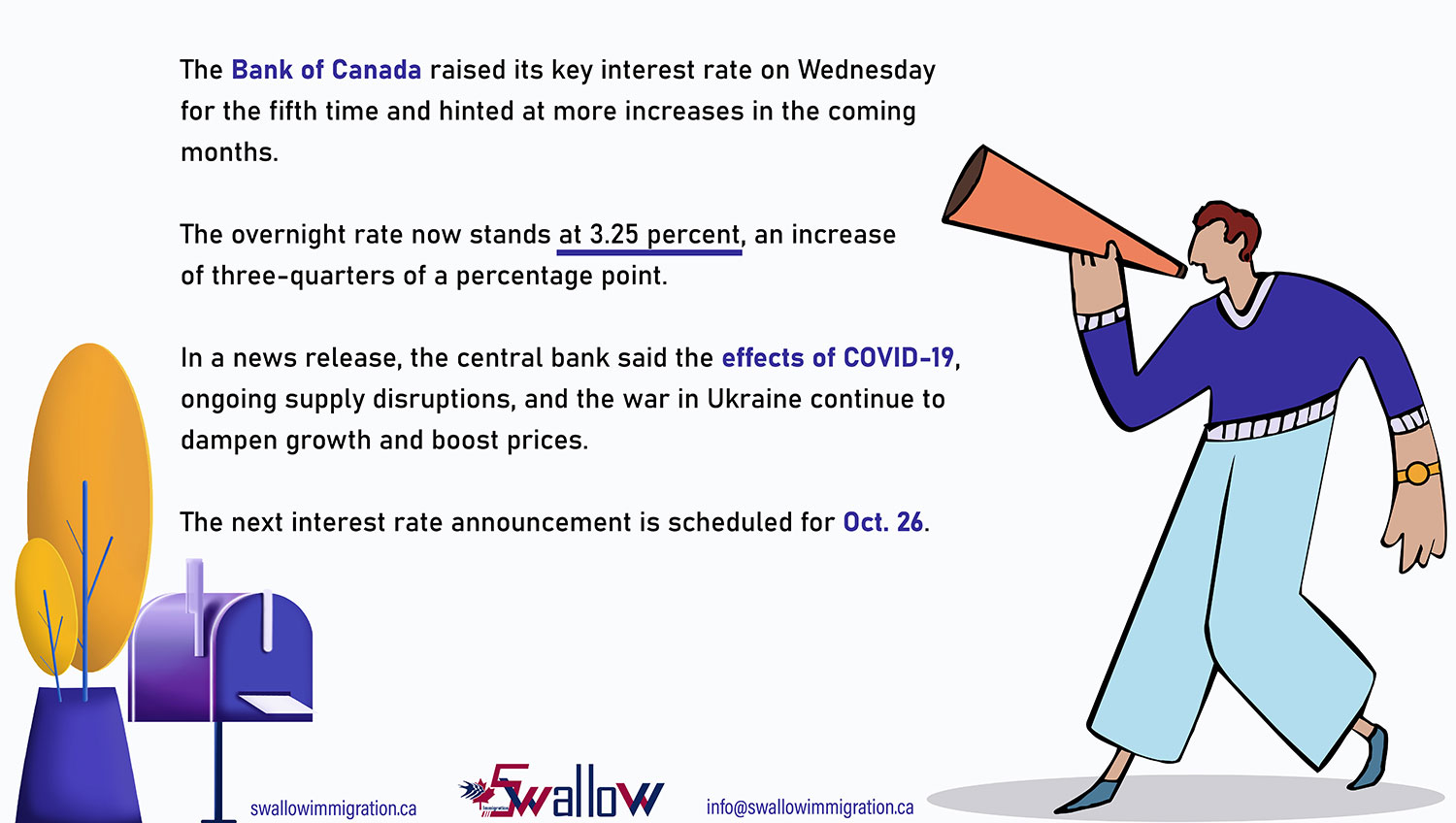 The Bank of Canada raised its key interest rate on Wednesday for the fifth time and hinted at more increases in the coming months.
The overnight rate now stands at 3.25 percent, an increase of three-quarters of a percentage point.
In a news release, the central bank said the effects of COVID-19, ongoing supply disruptions, and the war in Ukraine continue to dampen growth and boost prices.
The next interest rate announcement is scheduled for Oct. 26.
For more information follow the link below: