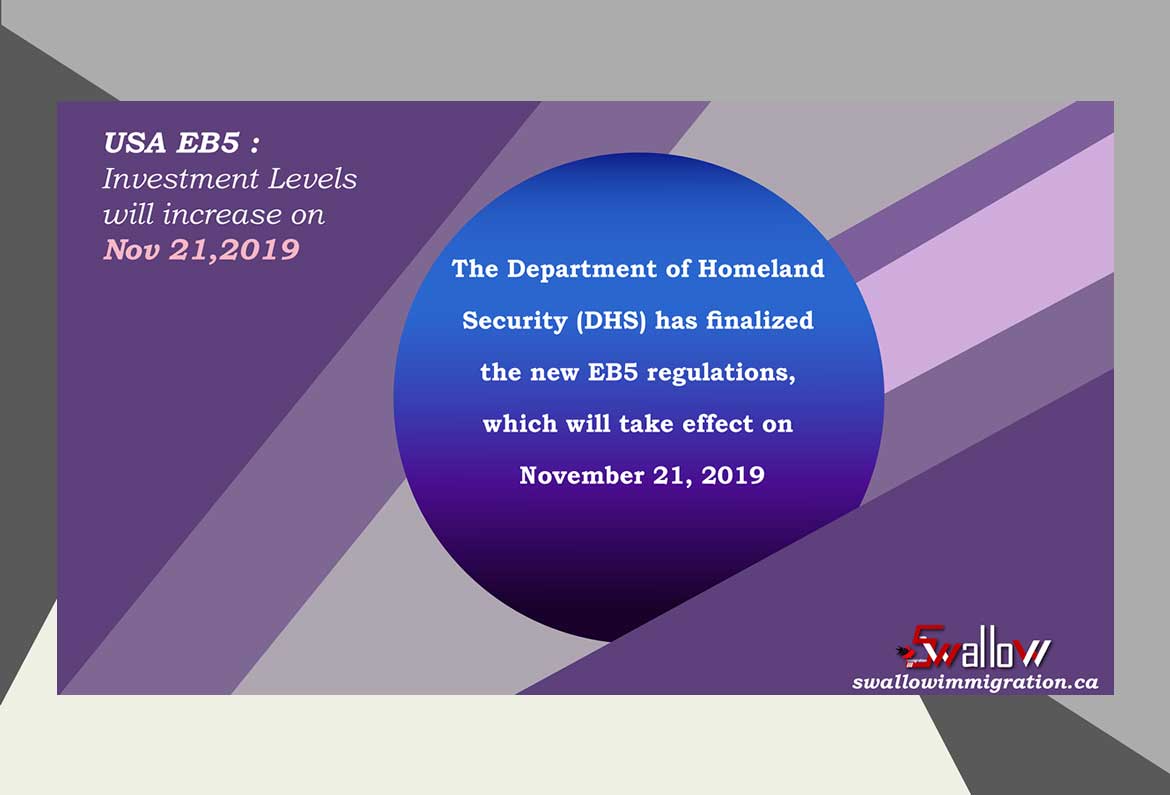 USA EB5: Investment Levels will increase on Nov 21, 2019

The Department of Homeland Security (DHS) has finalized the new EB5 regulations, which will take effect on November 21, 2019:
•            the minimum investment level of USD $500,000 will increase to $900,000 in Targeted Employment Areas (TEAs);
•            the minimum investment level of USD $1 million will increase to $1.8 million outside a TEA, and
•            DHS will determine TEA boundaries. To lock-in applications under the existing pricing and program, they must be filed with USCIS before Nov. 21, 2019. 
  Under EB5, there is no language requirement, no age limit, and no management experience requirement. 
Applicants must have a net worth of minimum $1 million USD, and be able to document the source and path of funds for the investment and fees.  Refused Quebec and Canadian investor cases are welcome to apply to EB5.