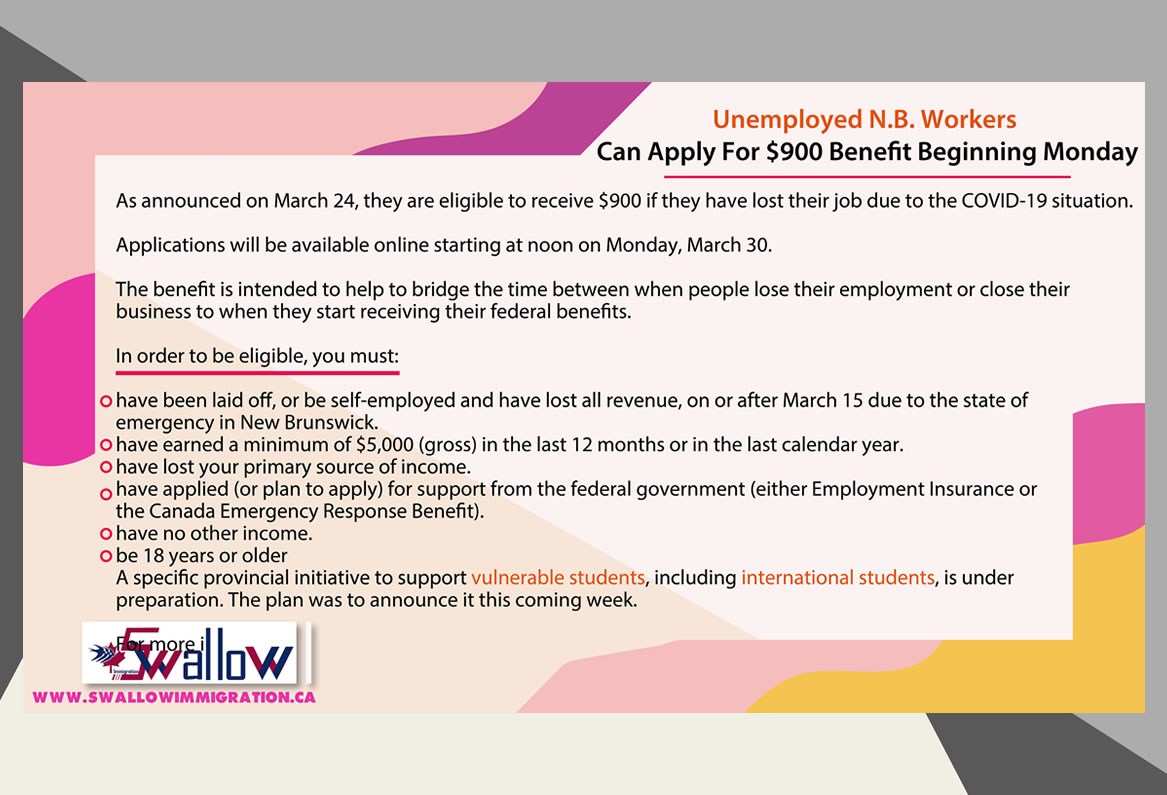 Unemployed N.B. Workers Can Apply For $900 Benefit Beginning Monday
Mar 29, 2020
by Tara Clow
As announced on March 24, they are eligible to receive $900 if they have lost their job due to the COVID-19 situation.
Applications will be available online starting at noon on Monday, March 30.
The benefit is intended to help to bridge the time between when people lose their employment or close their business to when they start receiving their federal benefits.
In order to be eligible, you must:
have been laid off, or be self-employed and have lost all revenue, on or after March 15 due to the state of emergency in New Brunswick.
have earned a minimum of $5,000 (gross) in the last 12 months or in the last calendar year.
have lost your primary source of income.
have applied (or plan to apply) for support from the federal government (either Employment Insurance or the Canada Emergency Response Benefit).
have no other income.
be 18 years or older
A specific provincial initiative to support vulnerable students, including international students, is under preparation. The plan was to announce it this coming week.
For more information follow the link below:
https://huddle.today/unemployed-workers-can-apply-for-900-benefit-beginning-monday