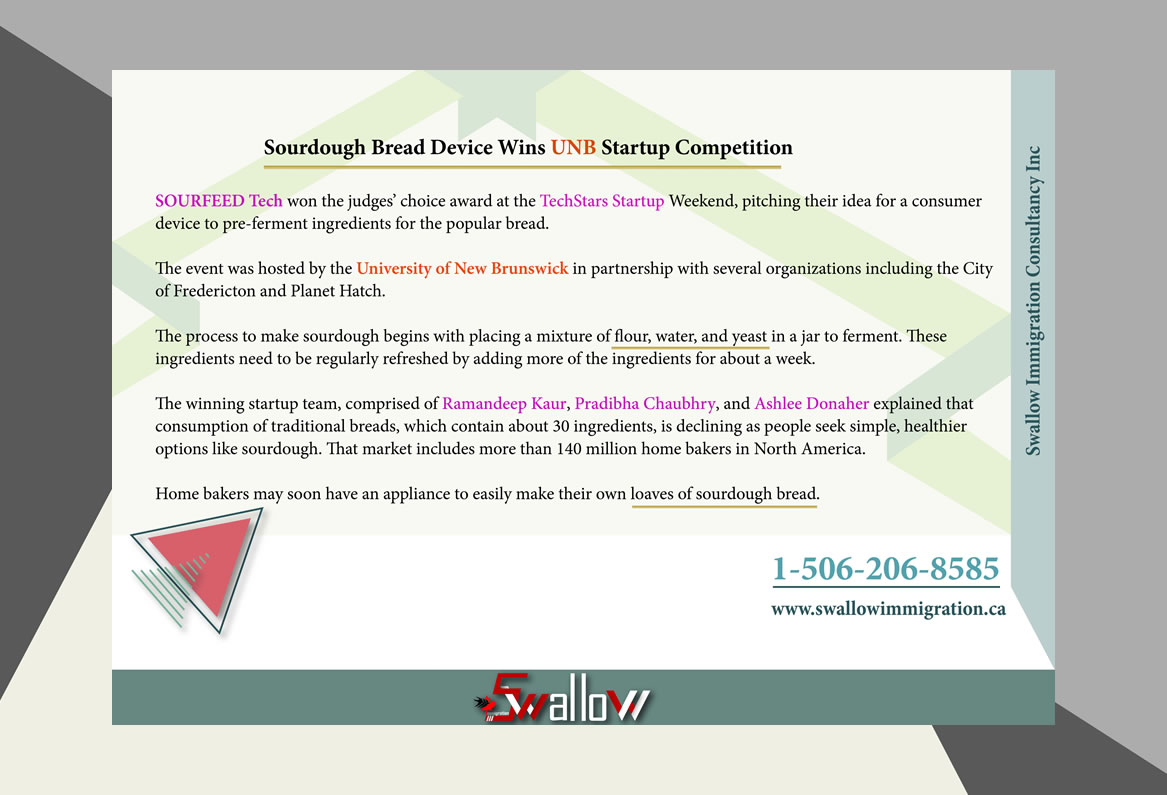 Sourdough Bread Device Wins UNB Startup Competition
Feb 24, 2020
SOURFEED Tech won the judges' choice award at the TechStars Startup Weekend, pitching their idea for a consumer device to pre-ferment ingredients for the popular bread.
The event was hosted by the University of New Brunswick in partnership with several organizations including the City of Fredericton and Planet Hatch.
The process to make sourdough begins with placing a mixture of flour, water, and yeast in a jar to ferment. These ingredients need to be regularly refreshed by adding more of the ingredients for about a week.
The winning startup team, comprised of Ramandeep Kaur, Pradibha Chaubhry, and Ashlee Donaher explained that consumption of traditional breads, which contain about 30 ingredients, is declining as people seek simple, healthier options like sourdough. That market includes more than 140 million home bakers in North America.
Home bakers may soon have an appliance to easily make their own loaves of sourdough bread.
For more information follow the link below:
https://huddle.today/sourdough-bread-device-wins-unb-startup-competition