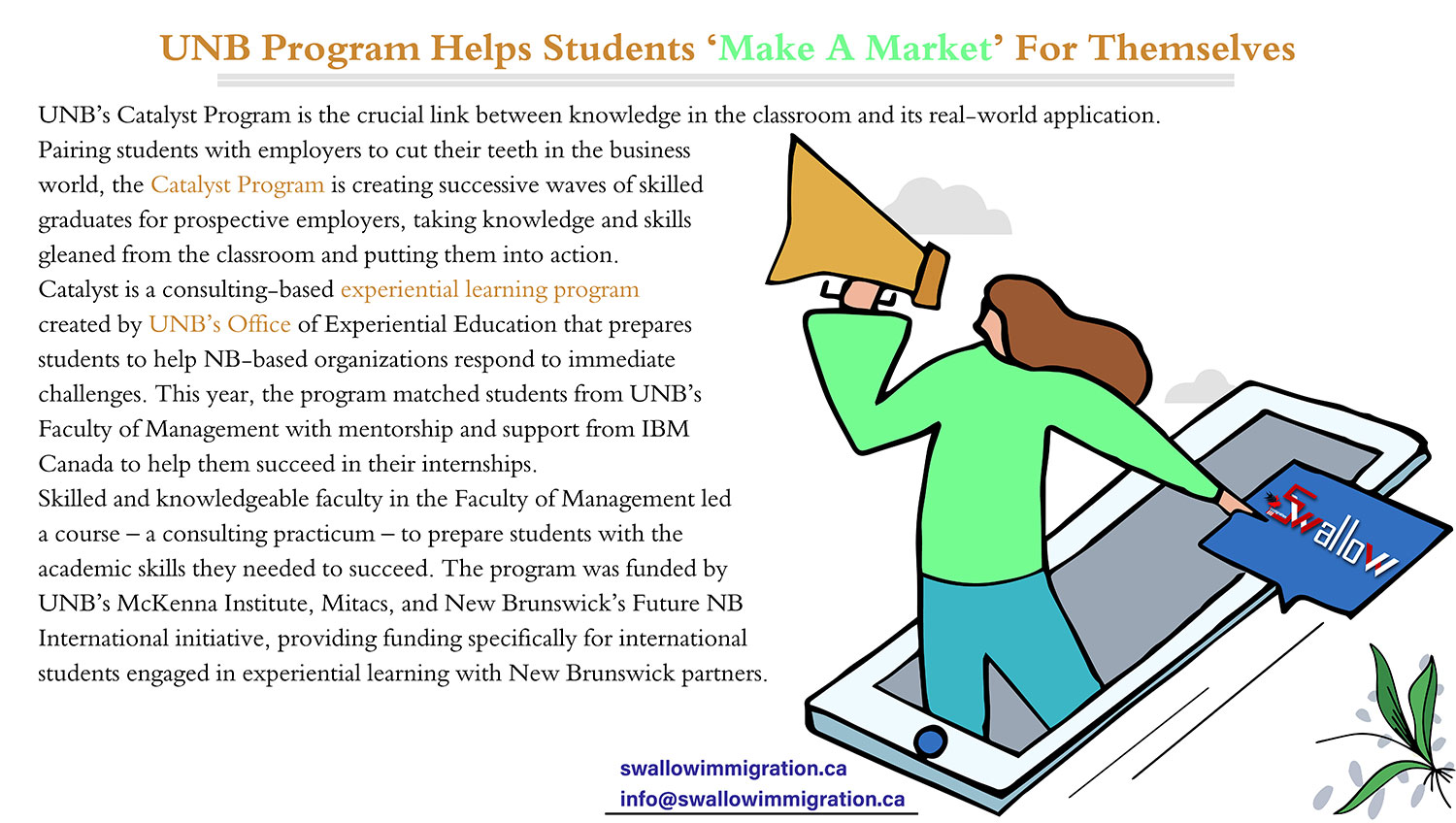 UNB Program Helps Students 'Make A Market' For Themselves
UNB's Catalyst Program is the crucial link between knowledge in the classroom and its real-world application.
Pairing students with employers to cut their teeth in the business world, the Catalyst Program is creating successive waves of skilled graduates for prospective employers, taking knowledge and skills gleaned from the classroom and putting them into action.
Catalyst is a consulting-based experiential learning program created by UNB's Office of Experiential Education that prepares students to help NB-based organizations respond to immediate challenges. This year, the program matched students from UNB's Faculty of Management with mentorship and support from IBM Canada to help them succeed in their internships.
Skilled and knowledgeable faculty in the Faculty of Management led a course – a consulting practicum – to prepare students with the academic skills they needed to succeed. The program was funded by UNB's McKenna Institute, Mitacs, and New Brunswick's Future NB International initiative, providing funding specifically for international students engaged in experiential learning with New Brunswick partners.
For more information follow the link below: