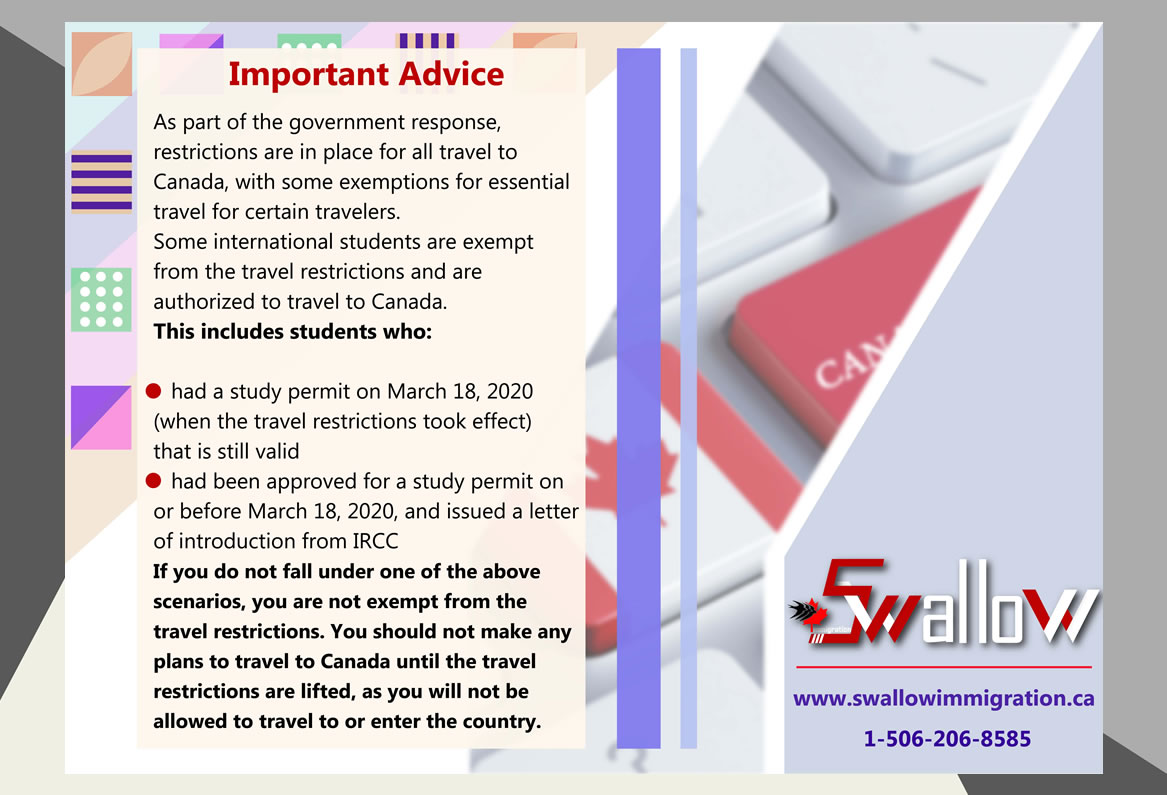 Important Advice
As part of the government response, restrictions are in place for all travel to Canada, with some exemptions for essential travel for certain travelers. Some international students are exempt from the travel restrictions and are authorized to travel to Canada. This includes students who:
had a study permit on March 18, 2020 (when the travel restrictions took effect) that is still valid
had been approved for a study permit on or before March 18, 2020, and issued a letter of introduction from IRCC
If you do not fall under one of the above scenarios, you are not exempt from the travel restrictions. You should not make any plans to travel to Canada until the travel restrictions are lifted, as you will not be allowed to travel to or enter the country.
For the most up to date information, please ensure you regularly check the IRCC website for updates on COVID-19 and when the travel restrictions will be lifted.