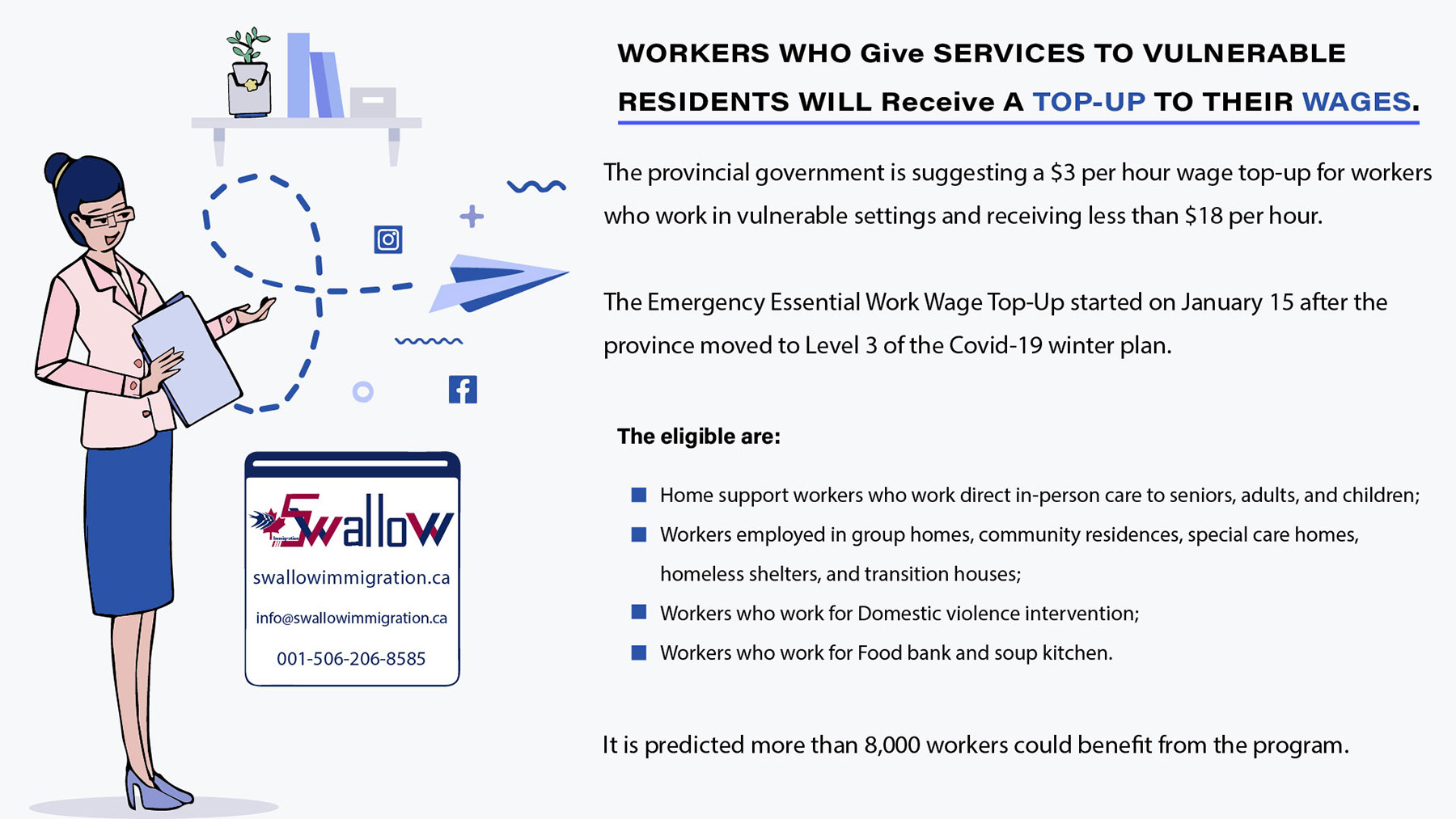 WORKERS WHO GIVE SERVICES TO VULNERABLE RESIDENTS WILL RECEIVE A TOP-UP TO THEIR WAGES.
The provincial government is suggesting a $3 per hour wage top-up for workers who work in vulnerable settings and receiving less than $18 per hour.
The Emergency Essential Work Wage Top-Up started on January 15 after the province moved to Level 3 of the Covid-19 winter plan.
The eligible are:
Home support workers who work direct in-person care to seniors, adults, and children;
Workers employed in group homes, community residences, special care homes, homeless shelters, and transition houses;
Workers who work for Domestic violence intervention;
Workers who work for Food bank and soup kitchen.
It is predicted more than 8,000 workers could benefit from the program.
For more information follow the link below: