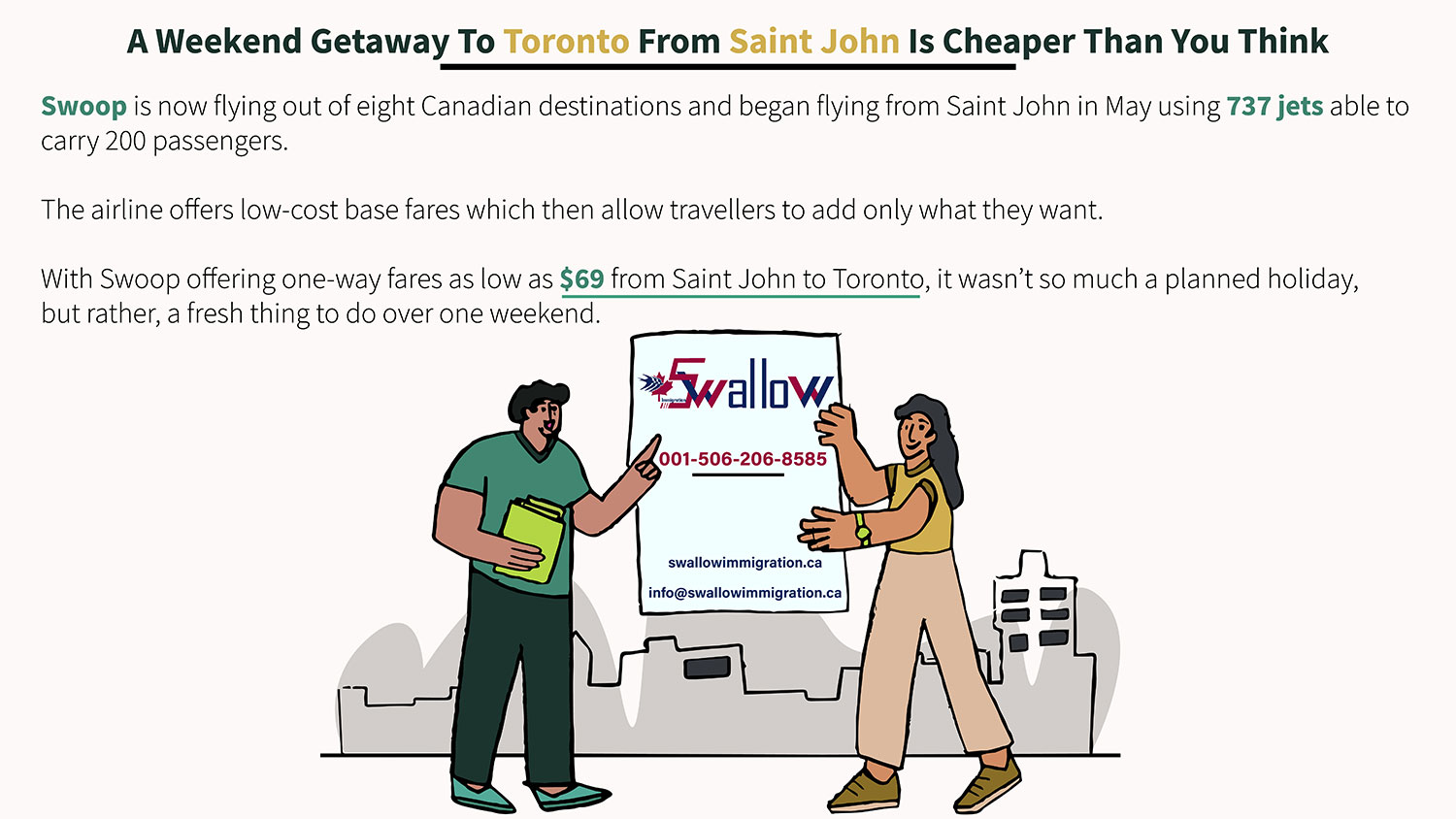 A Weekend Getaway To Toronto From Saint John Is Cheaper Than You Think
Swoop is now flying out of eight Canadian destinations and began flying from Saint John in May using 737 jets able to carry 200 passengers.
The airline offers low-cost base fares which then allow travellers to add only what they want.
With Swoop offering one-way fares as low as $69 from Saint John to Toronto, it wasn't so much a planned holiday, but rather, a fresh thing to do over one weekend.
For more information follow the link below: