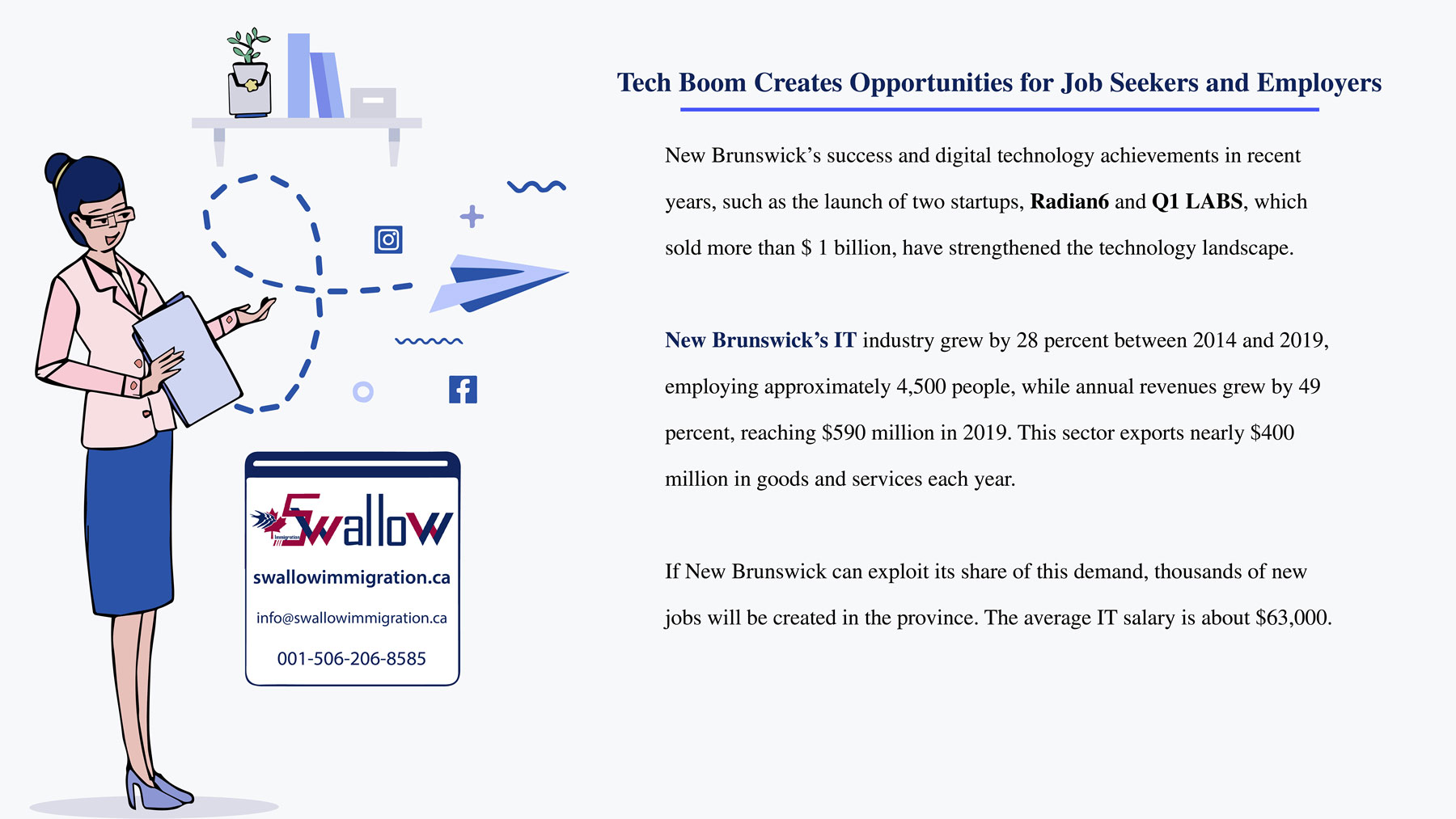 Tech Boom Creates Opportunities for Job Seekers and Employers
New Brunswick's success and digital technology achievements in recent years, such as the launch of two startups, Radian6 and Q1 LABS, which sold more than $ 1 billion, have strengthened the technology landscape.
New Brunswick's IT industry grew by 28 percent between 2014 and 2019, employing approximately 4,500 people, while annual revenues grew by 49 percent, reaching $590 million in 2019. This sector exports nearly $400 million in goods and services each year.
If New Brunswick can exploit its share of this demand, thousands of new jobs will be created in the province. The average IT salary is about $63,000.
For more information, visit the link below:
https://huddle.today/2021/12/03/tech-boom-creates-opportunities-for-job-seekers-and-employers