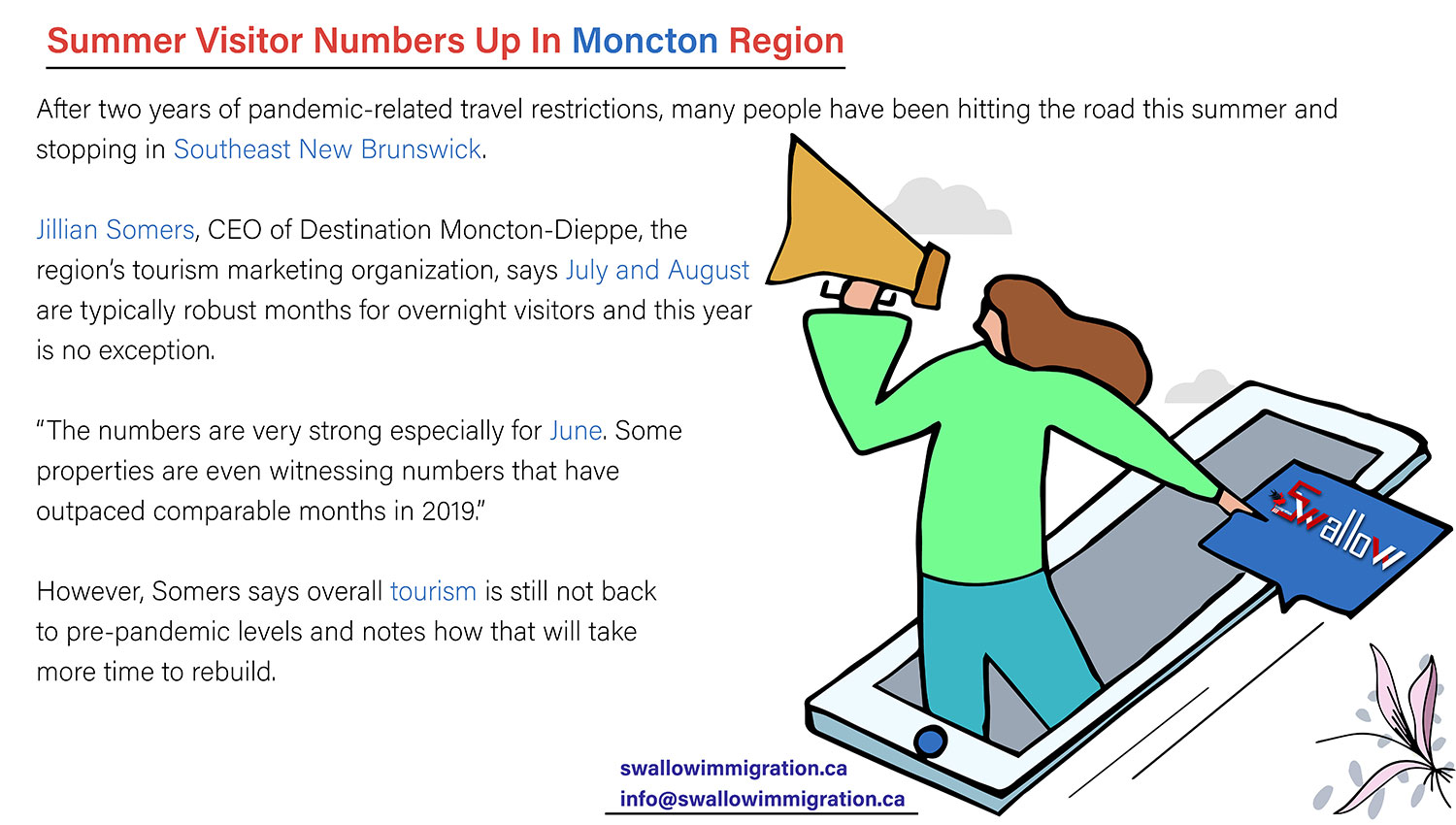 Summer Visitor Numbers Up In Moncton Region
After two years of pandemic-related travel restrictions, many people have been hitting the road this summer and stopping in Southeast New Brunswick.
Jillian Somers, CEO of Destination Moncton-Dieppe, the region's tourism marketing organization, says July and August are typically robust months for overnight visitors and this year is no exception.
"The numbers are very strong especially for June. Some properties are even witnessing numbers that have outpaced comparable months in 2019."
However, Somers says overall tourism is still not back to pre-pandemic levels and notes how that will take more time to rebuild.
For more information follow the link below: