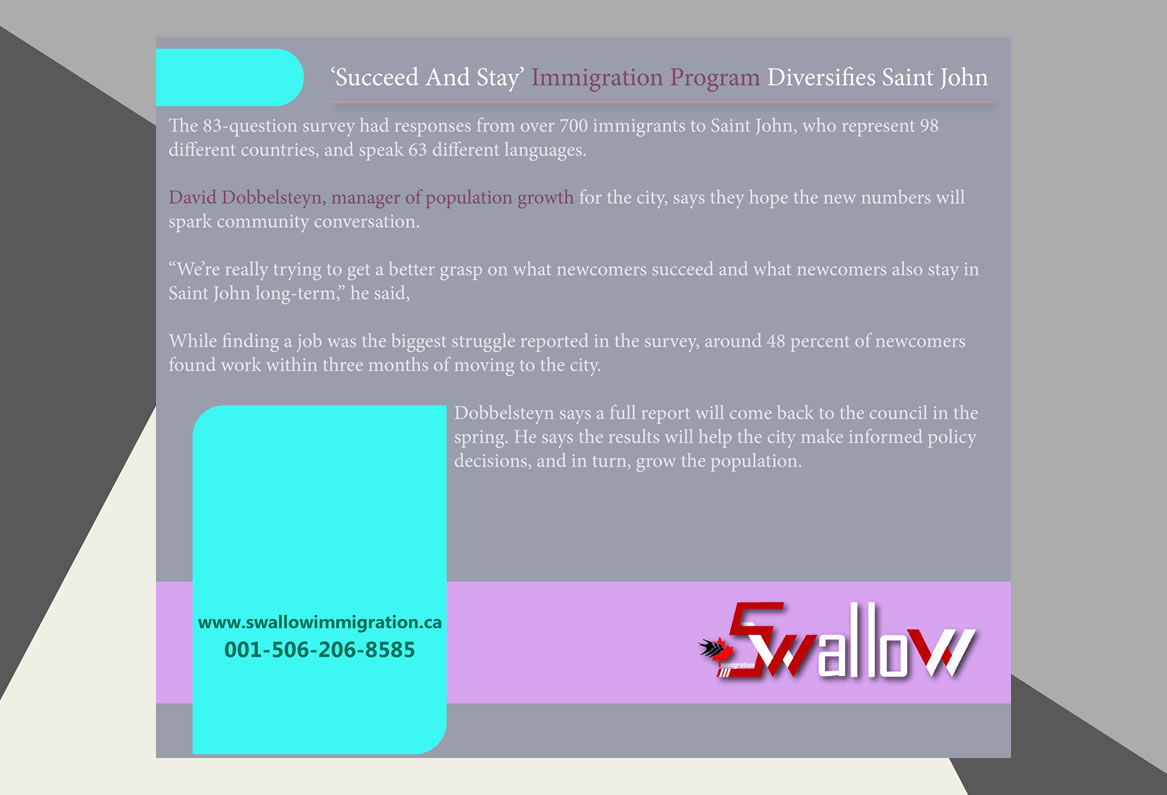 'Succeed And Stay' Immigration Program Diversifies Saint John
Dec 20, 2019
The 83-question survey had responses from over 700 immigrants to Saint John, who represent 98 different countries, and speak 63 different languages.
David Dobbelsteyn, manager of population growth for the city, says they hope the new numbers will spark community conversation.
"We're really trying to get a better grasp on what newcomers succeed and what newcomers also stay in Saint John long-term," he said,
While finding a job was the biggest struggle reported in the survey, around 48 percent of newcomers found work within three months of moving to the city.
Dobbelsteyn says a full report will come back to the council in the spring. He says the results will help the city make informed policy decisions, and in turn, grow the population.
For more information follow the link below:
https://huddle.today/succeed-and-stay-immigration-program-diversifies-saint-john