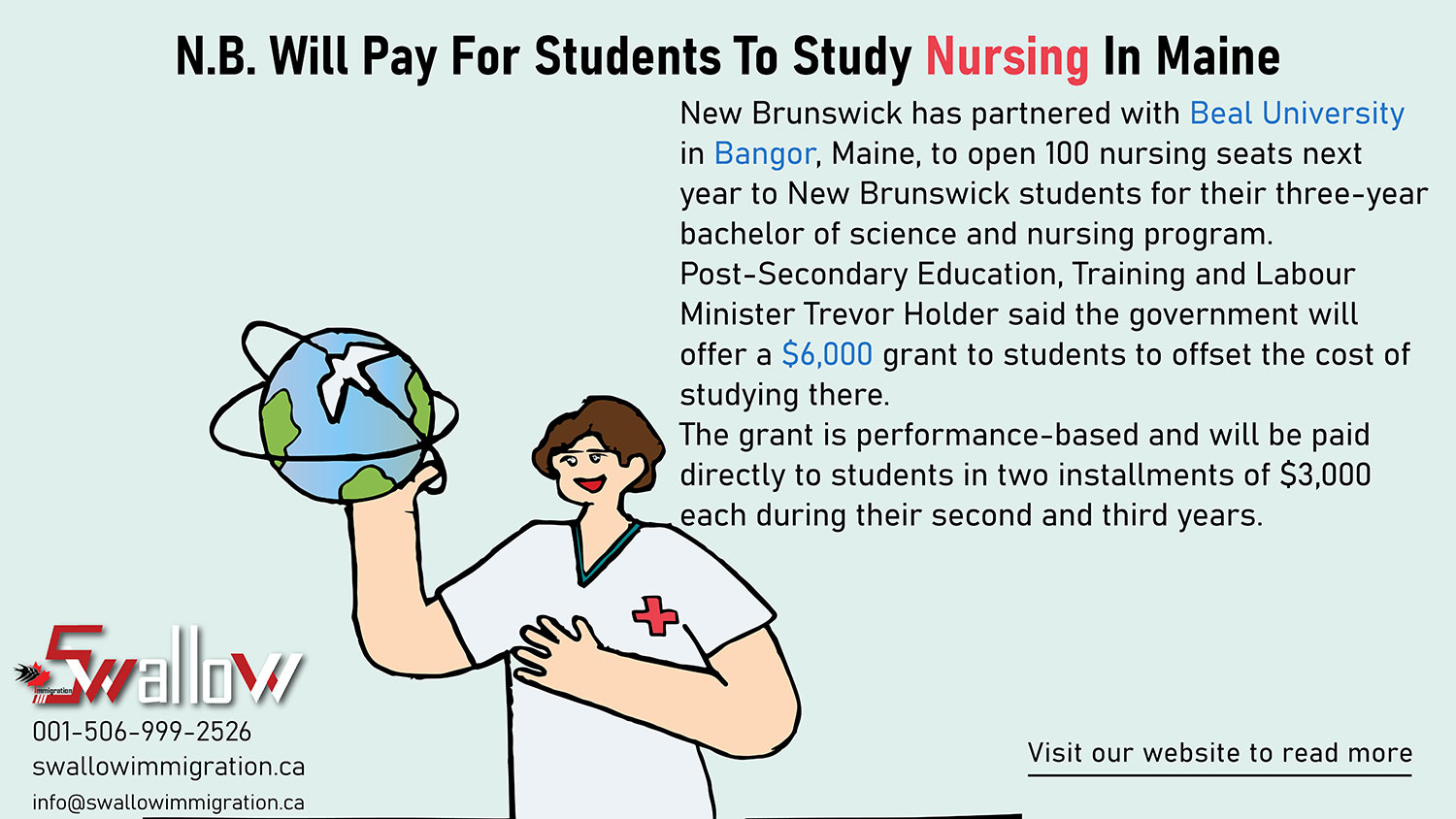 N.B. Will Pay For Students To Study Nursing In Maine
New Brunswick has partnered with Beal University in Bangor, Maine, to open 100 nursing seats next year to New Brunswick students for their three-year bachelor of science and nursing program.
Post-Secondary Education, Training and Labour Minister Trevor Holder said the government will offer a $6,000 grant to students to offset the cost of studying there.
The grant is performance-based and will be paid directly to students in two installments of $3,000 each during their second and third years.
Students must sign a return-of-service agreement to work as a registered nurse in New Brunswick for at least one year after graduation.
Beal University President Sheryl DeWalt said the new slots are only for New Brunswick residents.
Horizon Health set a target to hire 708 registered nurses in the 2022-23 fiscal year.
For more information follow the link below: