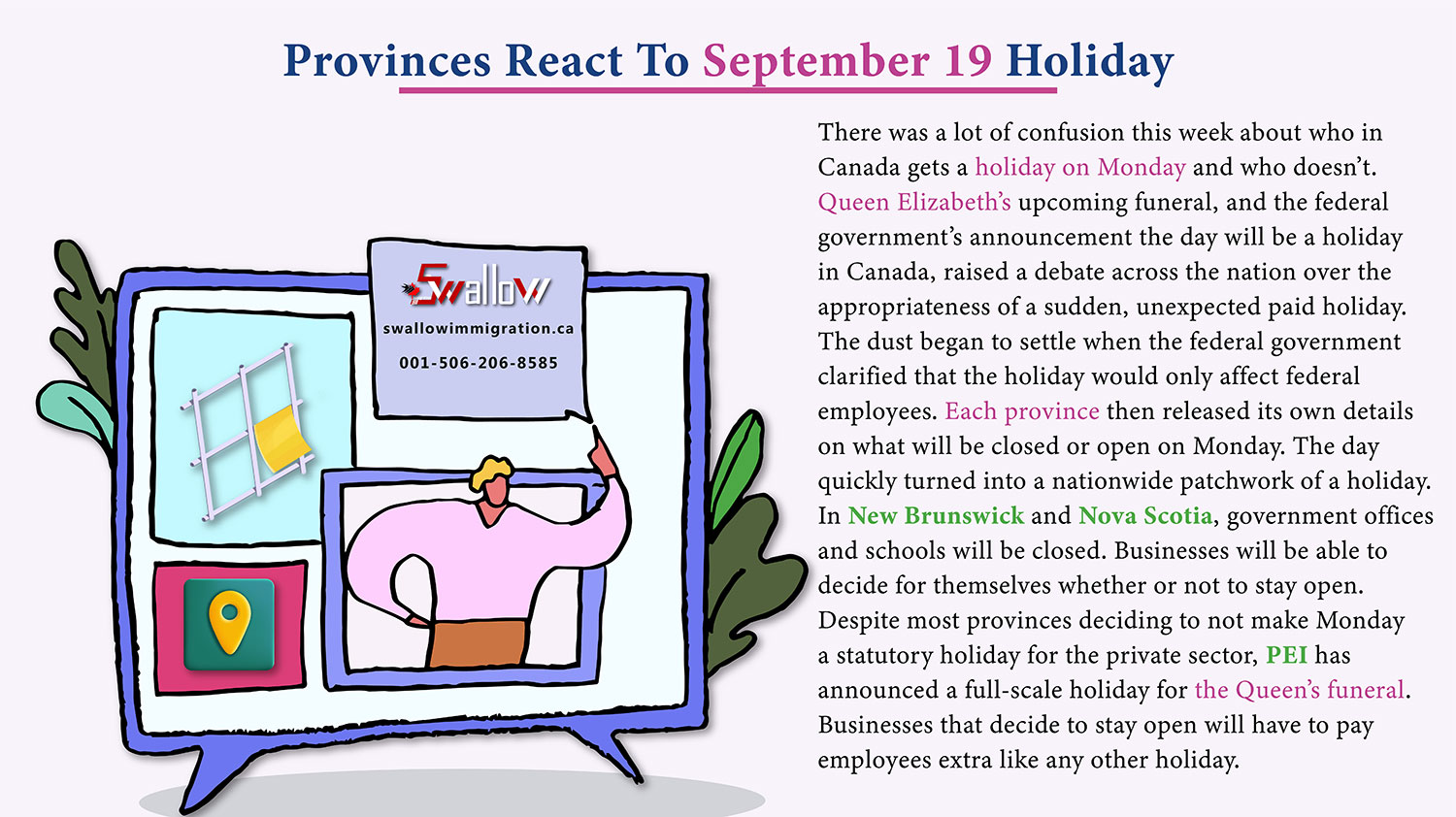 There was a lot of confusion this week about who in Canada gets a holiday on Monday and who doesn't. Queen Elizabeth's upcoming funeral, and the federal government's announcement the day will be a holiday in Canada, raised a debate across the nation over the appropriateness of a sudden, unexpected paid holiday.
The dust began to settle when the federal government clarified that the holiday would only affect federal employees. Each province then released its own details on what will be closed or open on Monday. The day quickly turned into a nationwide patchwork of a holiday.
In New Brunswick and Nova Scotia, government offices and schools will be closed. Businesses will be able to decide for themselves whether or not to stay open.
Despite most provinces deciding to not make Monday a statutory holiday for the private sector, PEI has announced a full-scale holiday for the Queen's funeral. Businesses that decide to stay open will have to pay employees extra like any other holiday.
For more information follow the link below: