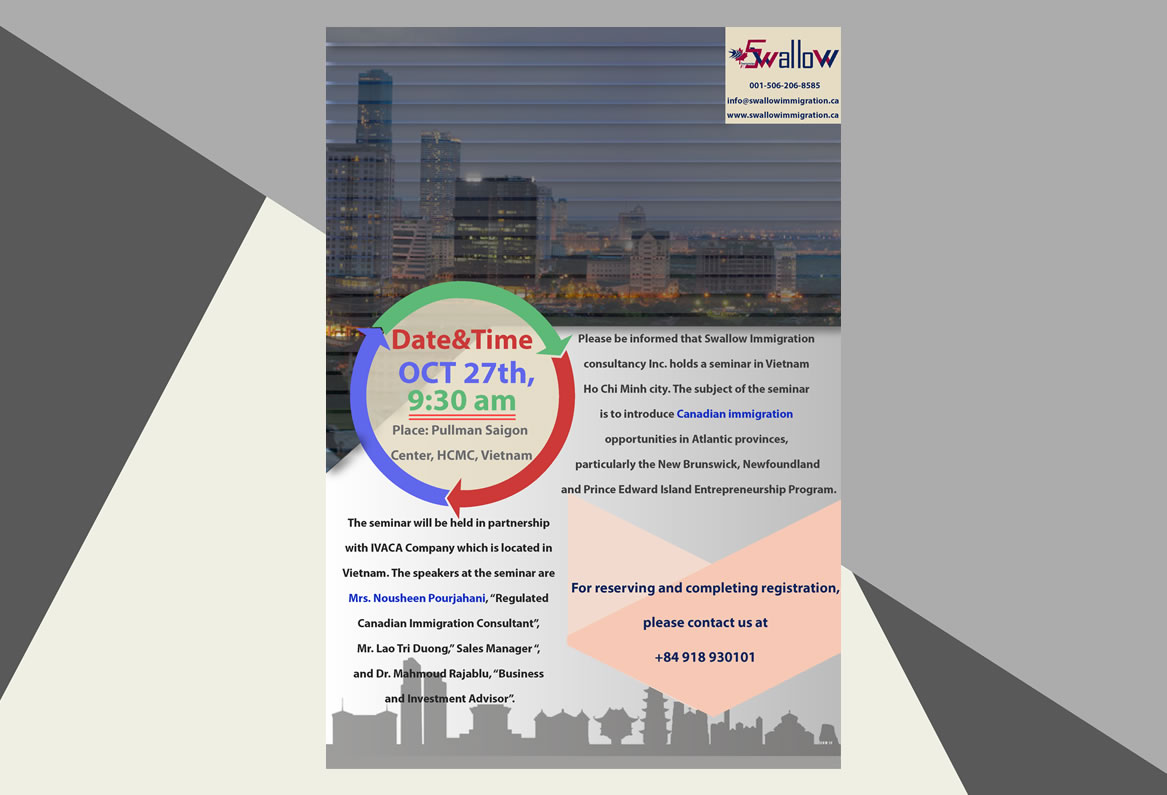 Please be informed that Swallow Immigration consultancy Inc. holds a seminar in Vietnam Ho Chi Minh city.
The subject of the seminar is to introduce Canadian immigration opportunities in Atlantic provinces, particularly the New Brunswick, Newfoundland, and Prince Edward Island Entrepreneurship Program.
The seminar will be held in partnership with IVACA Company which is located in Vietnam.
The speakers at the seminar are Mrs. Nousheen Pourjahani, "Regulated Canadian Immigration Consultant", Mr. Lao Tri Duong," Sales Manager ", and Dr. Mahmoud Rajablu, "Business and Investment Advisor".
Seminar Time and place:
Date: Oct 27th,
Time: 9:30 am
Place: Pullman Saigon Center, HCMC, Vietnam
For reserving and completing registration, please contact us at
+84 918 930101