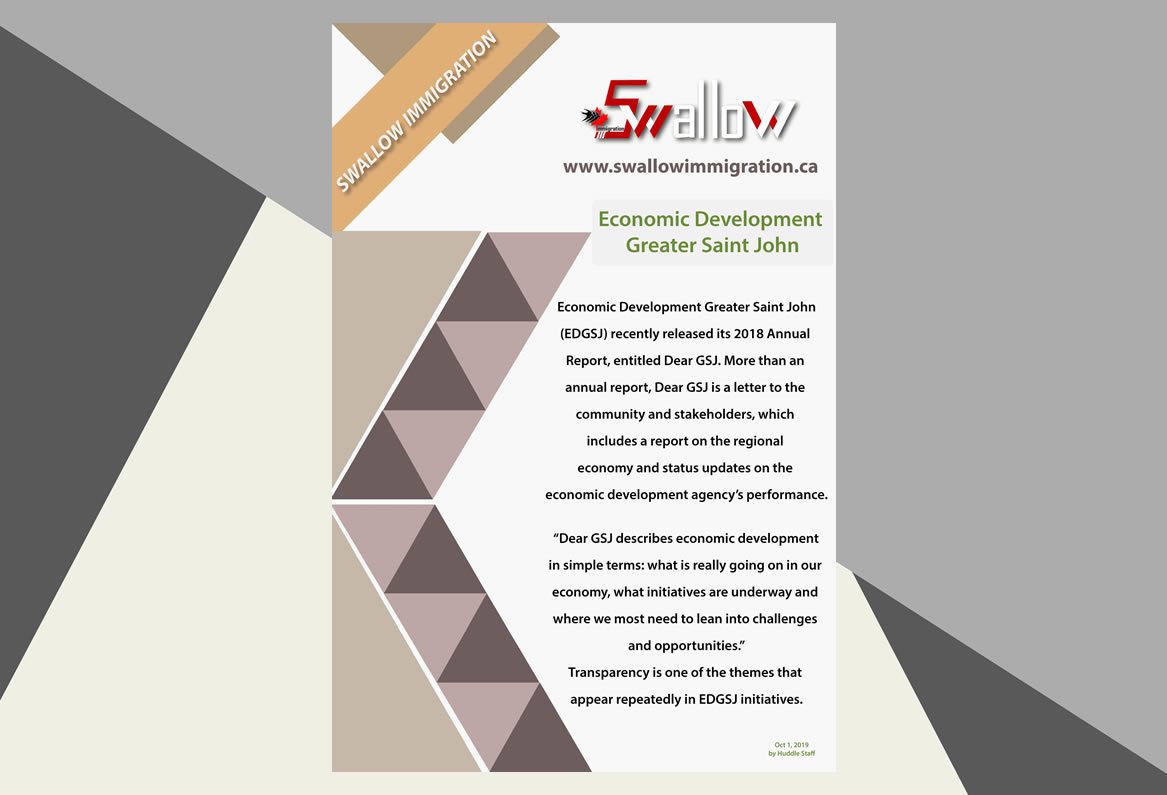 Dear GSJ: Written For Each Of You
Oct 1, 2019
by Huddle Staff
Economic Development Greater Saint John(EDGSJ) recently released its 2018 Annual Report, entitled Dear GSJ. More than an annual report, Dear GSJ is a letter to the community and stakeholders, which includes a report on the regional economy and status updates on the economic development agency's performance.
 "Dear GSJ describes economic development in simple terms: what is really going on in our economy, what initiatives are underway, and where we most need to lean into challenges and opportunities."
Transparency is one of the themes that appear repeatedly in EDGSJ initiatives.
For more information follow the link below: