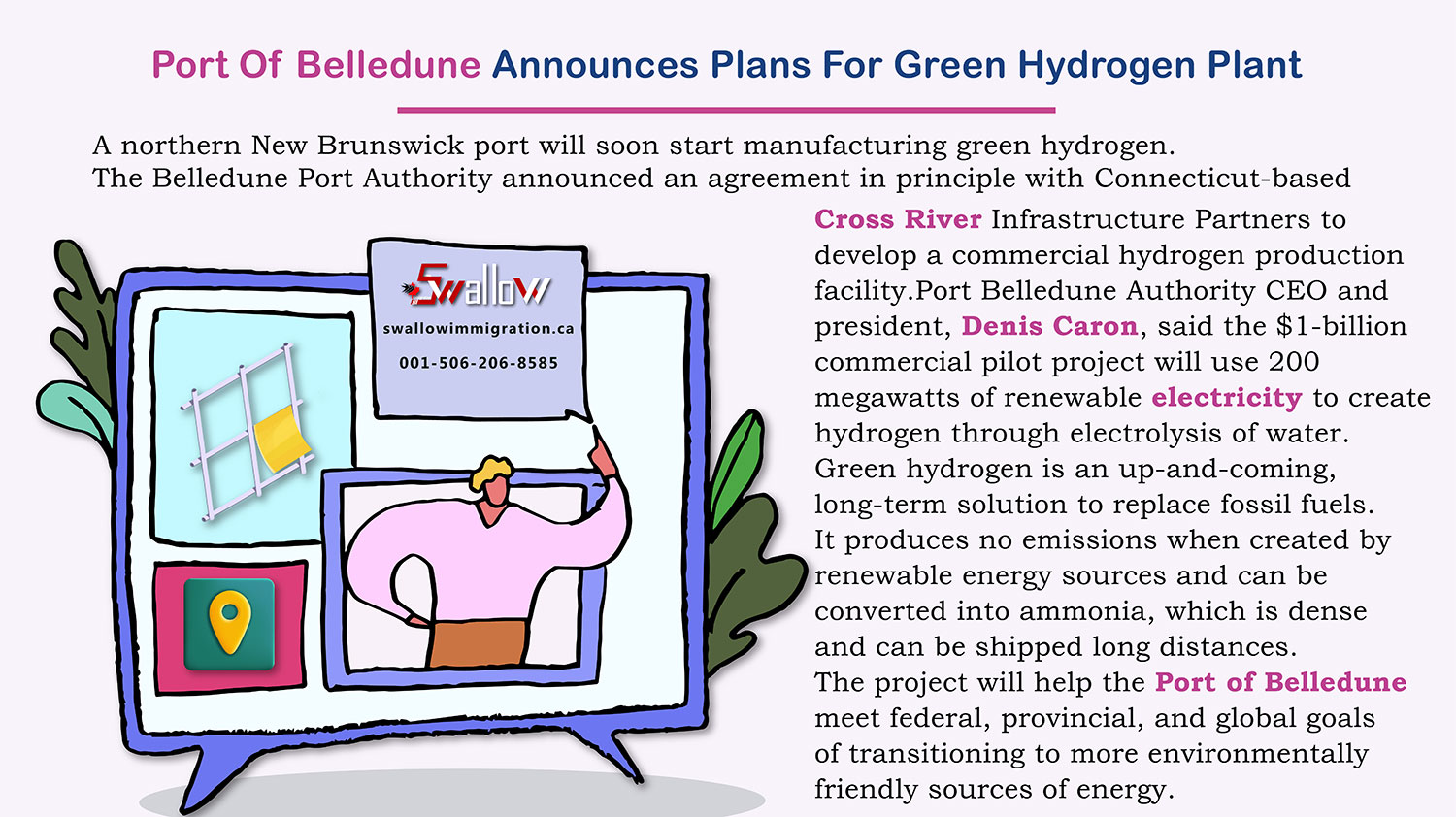 A northern New Brunswick port will soon start manufacturing green hydrogen.
The Belledune Port Authority announced an agreement in principle with Connecticut-based Cross River Infrastructure Partners to develop a commercial hydrogen production facility.
Port Belledune Authority CEO and president, Denis Caron, said the $1-billion commercial pilot project will use 200 megawatts of renewable electricity to create hydrogen through electrolysis of water.
Green hydrogen is an up-and-coming, long-term solution to replace fossil fuels. It produces no emissions when created by renewable energy sources and can be converted into ammonia, which is dense and can be shipped long distances.
The project will help the Port of Belledune meet federal, provincial, and global goals of transitioning to more environmentally friendly sources of energy.
For more information follow the link below: