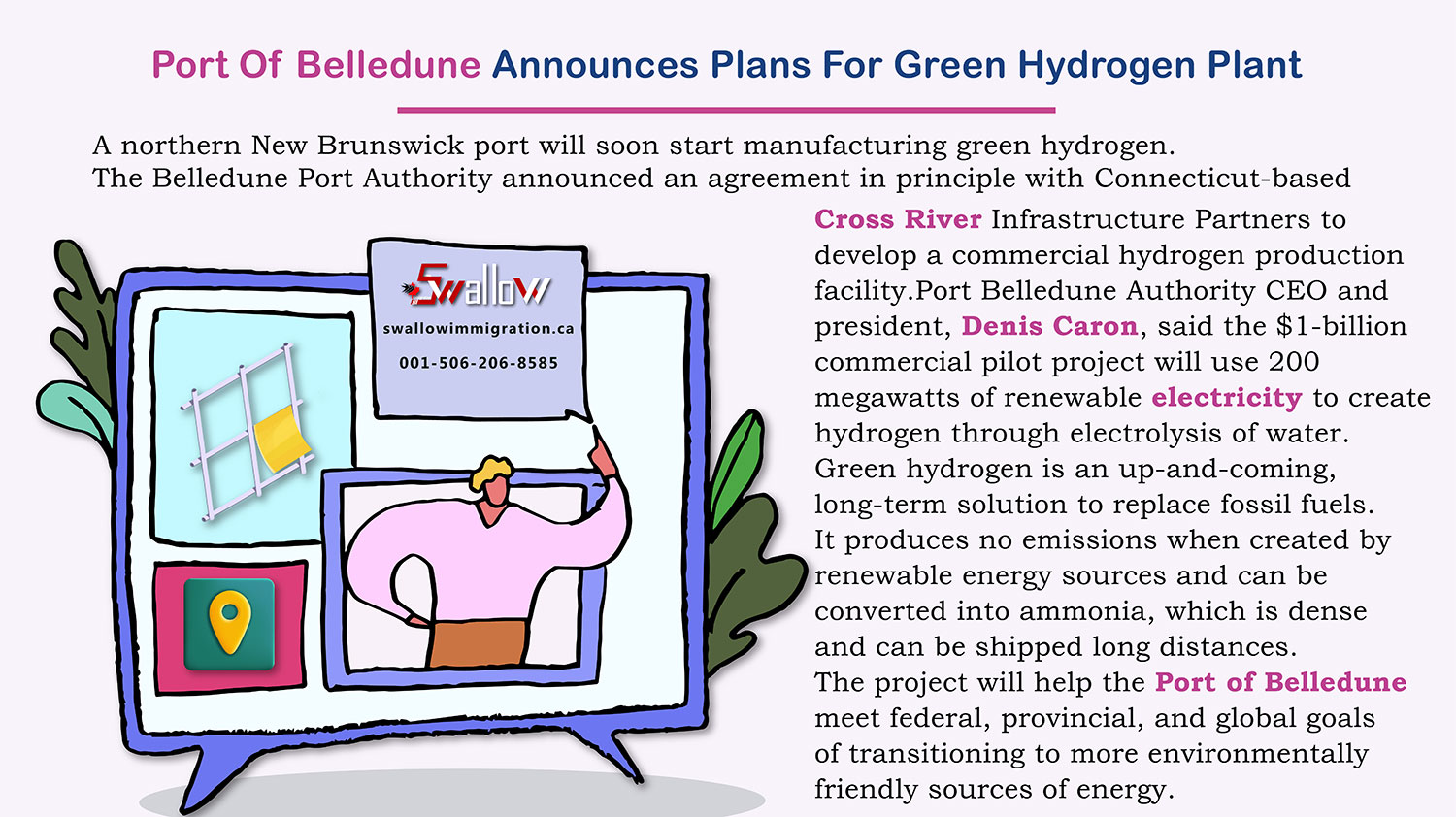 A northern New Brunswick port will soon start manufacturing green hydrogen.
The Belledune Port Authority announced an agreement in principle with Connecticut-based Cross River Infrastructure Partners to develop a commercial hydrogen production facility.
Port Belledune Authority CEO and president, Denis Caron, said the $1-billion commercial pilot project will use 200 megawatts of renewable electricity to create hydrogen through electrolysis of water.
Green hydrogen is an up-and-coming, long-term solution to replace fossil fuels. It produces no emissions when created by renewable energy sources and can be converted into ammonia, which is dense and can be shipped long distances.
The project will help the Port of Belledune meet federal, provincial, and global goals of transitioning to more environmentally friendly sources of energy.
Caron told Huddle the plan is to begin production in 2027 – something that is "quite frankly, an accelerated pace."
Mssary infrastructure to produce green hydrogen is already in place in the region. Caron said the port authority is consulting and collaborating with the eight Indigenous communities in the area, including Pabineau First Nation, and keeping apprised of the response of local stakeholders and community members.
"It's new and we want to make sure that you de-risk the project as much as possible – that's a good starting point," he said.
RELATED: Port Of Belledune Floated Above Supply Chain Disruptions In 2021
With plenty of solar and wind infrastructure in the area, Caron said there is room for expansion. The hydroelectric power generated by the Mactaquac Dam, the nuclear power generated at Point Lepreau, and the many wind farms across northern New Brunswick can all be used to generate the renewable power the project will need.
It's also imperative on a local level, Caron noted, alluding to the fact that NB Power's Belledune Generating Station has been mandated by the federal government to no longer burn coal past 2030.
For more information follow the link below: