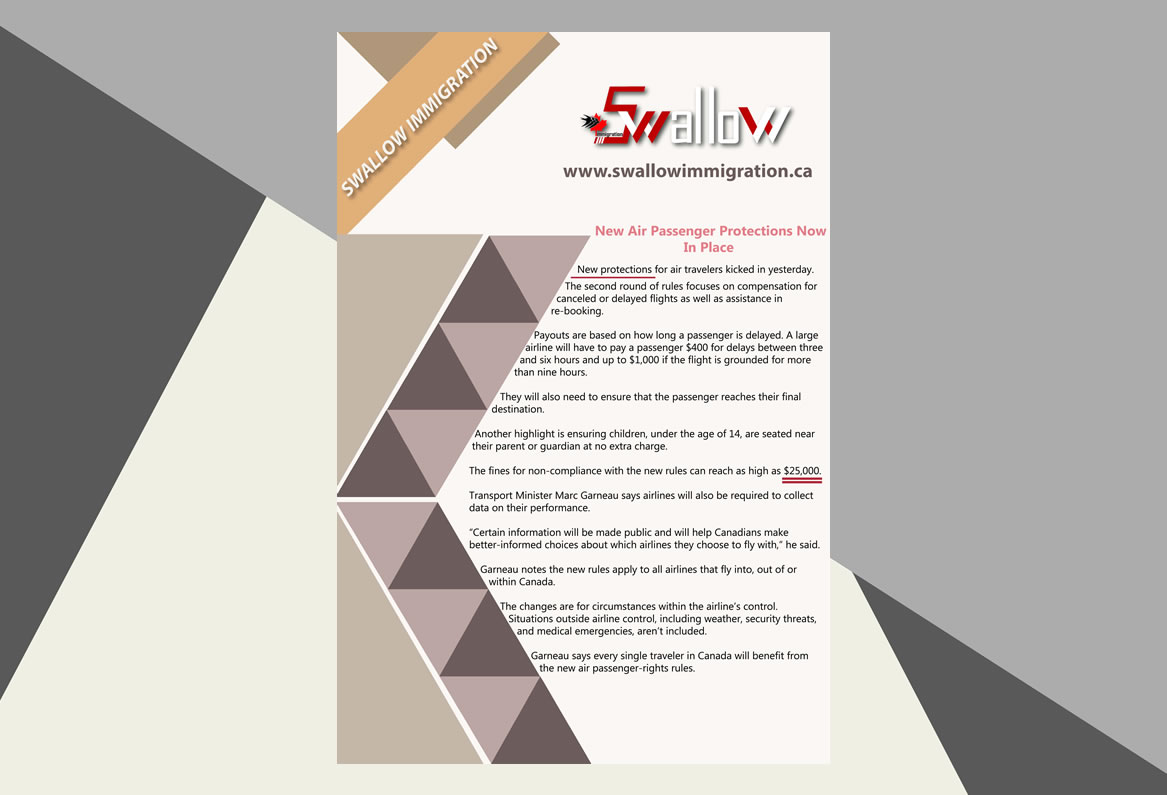 New Air Passenger Protections Now In Place
Dec 15, 2019
by Acadia News
New protections for air travellers kicked in yesterday.
The second round of rules focuses on compensation for canceled or delayed flights as well as assistance in re-booking.
Payouts are based on how long a passenger is delayed. A large airline will have to pay a passenger $400 for delays between three and six hours and up to $1,000 if the flight is grounded for more than nine hours.
They will also need to ensure that the passenger reaches their final destination.
Another highlight is ensuring children, under the age of 14, are seated near their parent or guardian at no extra charge.
The fines for non-compliance with the new rules can reach as high as $25,000.
Transport Minister Marc Garneau says airlines will also be required to collect data on their performance.
"Certain information will be made public and will help Canadians make better-informed choices about which airlines they choose to fly with," he said.
Garneau notes the new rules apply to all airlines that fly into, out of or within Canada.
The changes are for circumstances within the airline's control. Situations outside airline control, including weather, security threats, and medical emergencies, aren't included.
Garneau says every single traveller in Canada will benefit from the new air passenger-rights rules.
For more information follow the link below:
https://huddle.today/new-air-passenger-protections-now-in-place