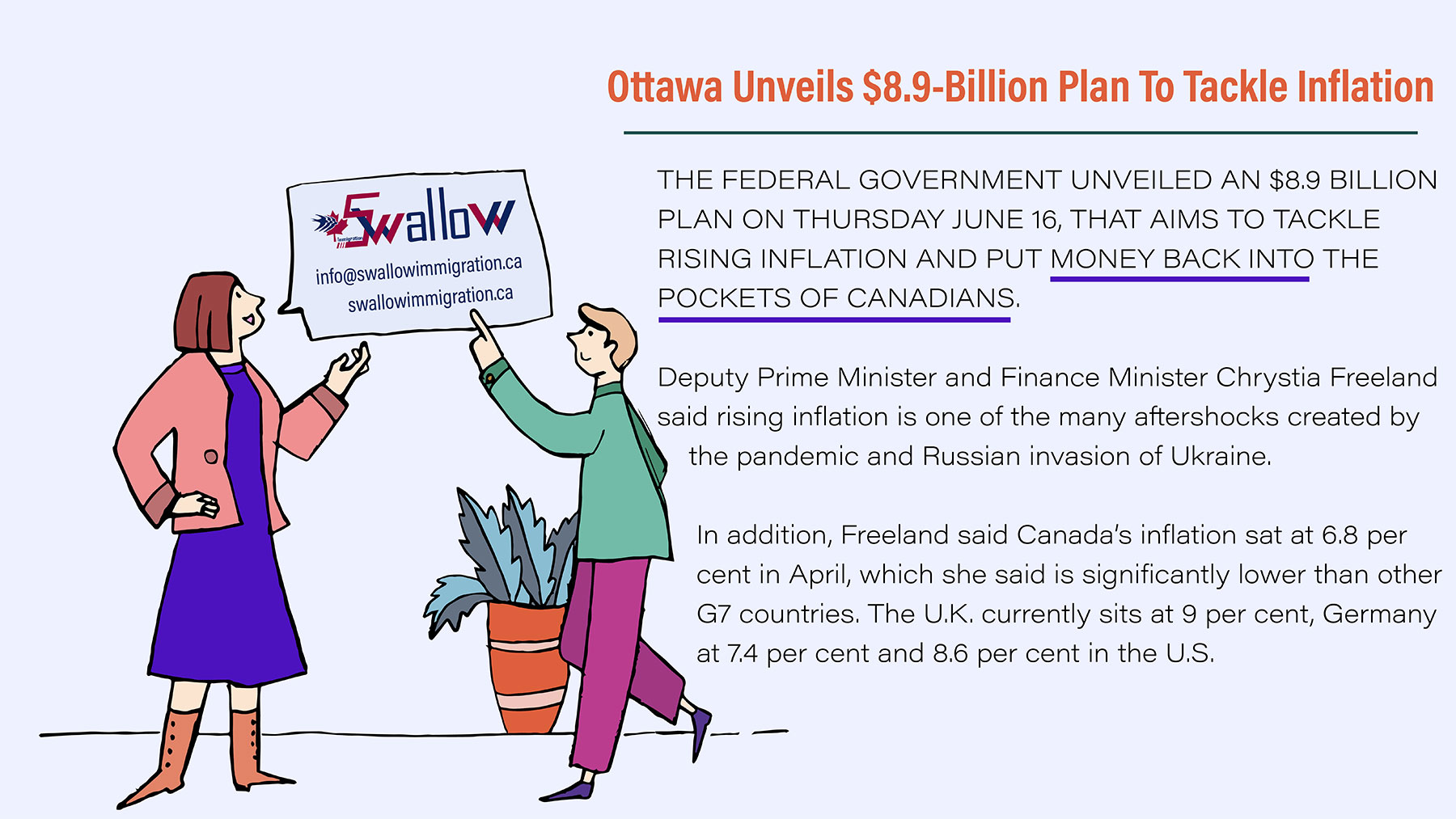 Ottawa Unveils $8.9-Billion Plan To Tackle Inflation
THE FEDERAL GOVERNMENT UNVEILED AN $8.9 BILLION PLAN ON THURSDAY JUNE 16, THAT AIMS TO TACKLE RISING INFLATION AND PUT MONEY BACK INTO THE POCKETS OF CANADIANS.
Deputy Prime Minister and Finance Minister Chrystia Freeland said rising inflation is one of the many aftershocks created by the pandemic and Russian invasion of Ukraine.
In addition, Freeland said Canada's inflation sat at 6.8 per cent in April, which she said is significantly lower than other G7 countries. The U.K. currently sits at 9 per cent, Germany at 7.4 per cent and 8.6 per cent in the U.S.
For more information follow the link below: