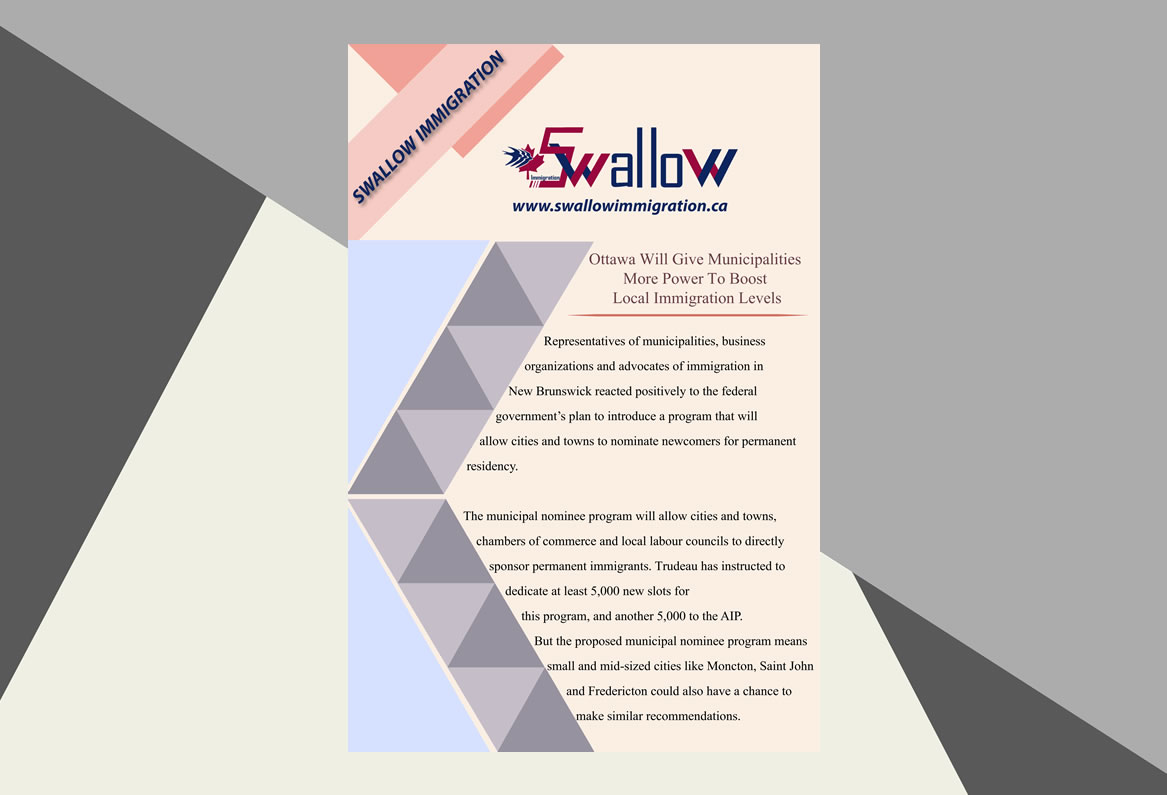 Ottawa Will Give Municipalities More Power To Boost Local Immigration Levels
Jan 15, 2020
by Inda Intiar
Representatives of municipalities, business organizations and advocates of immigration in New Brunswick reacted positively to the federal government's plan to introduce a program that will allow cities and towns to nominate newcomers for permanent residency.
The municipal nominee program will allow cities and towns, chambers of commerce and local labour councils to directly sponsor permanent immigrants. Trudeau has instructed to dedicate at least 5,000 new slots for this program, and another 5,000 to the AIP.
But the proposed municipal nominee program means small and mid-sized cities like Moncton, Saint John and Fredericton could also have a chance to make similar recommendations.
For more information follow the link below:
https://huddle.today/ottawa-will-give-municipalities-more-power-to-boost-local-immigration-levels