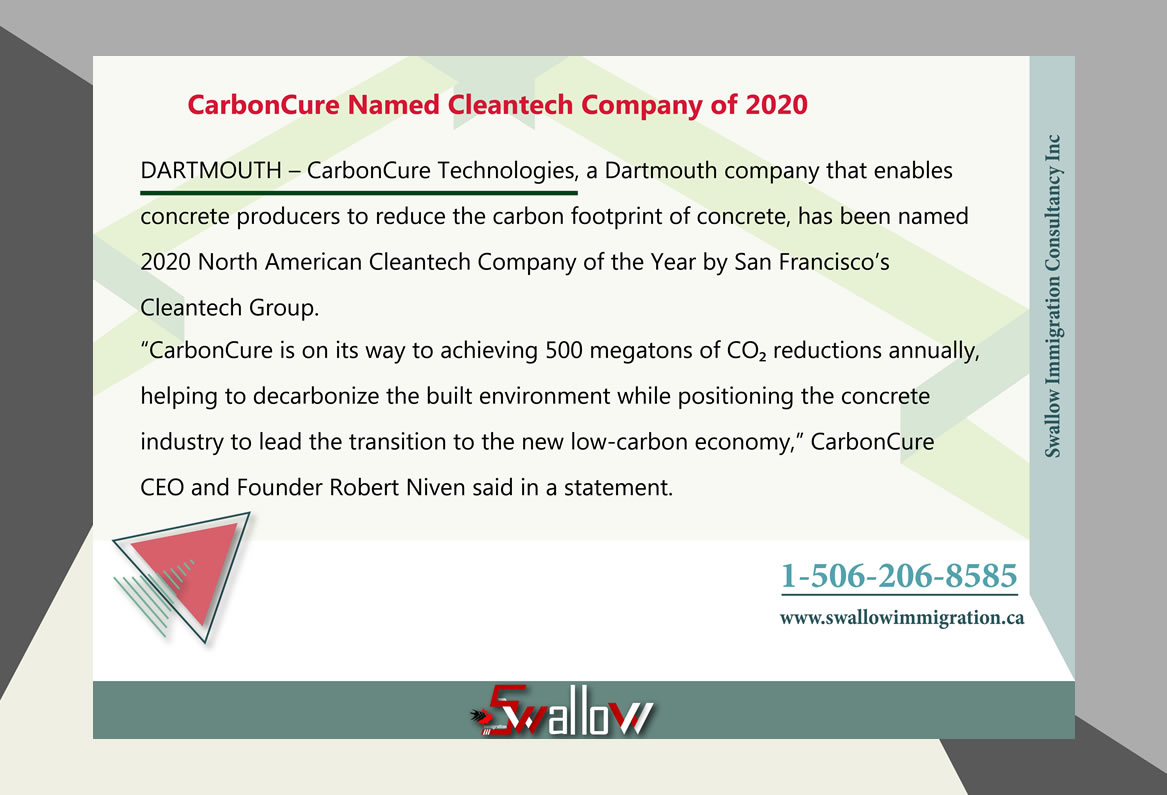 CarbonCure Named Cleantech Company of 2020
Feb 5, 2020
DARTMOUTH – CarbonCure Technologies, a Dartmouth company that enables concrete producers to reduce the carbon footprint of concrete, has been named 2020 North American Cleantech Company of the Year by San Francisco's Cleantech Group.
Concrete is the second most abundant man-made material in the world, and cement, its key ingredient, is responsible for an estimated 7 percent of global carbon dioxide emissions. CarbonCure cures concrete by injecting CO2 into it, which produces a stronger concrete while reducing carbon emissions.
"CarbonCure is on its way to achieving 500 megatons of CO₂ reductions annually, helping to decarbonize the built environment while positioning the concrete industry to lead the transition to the new low-carbon economy," CarbonCure CEO and Founder Robert Niven said in a statement.
For more information follow the link below:
https://huddle.today/carboncure-named-cleantech-company-of-2020/