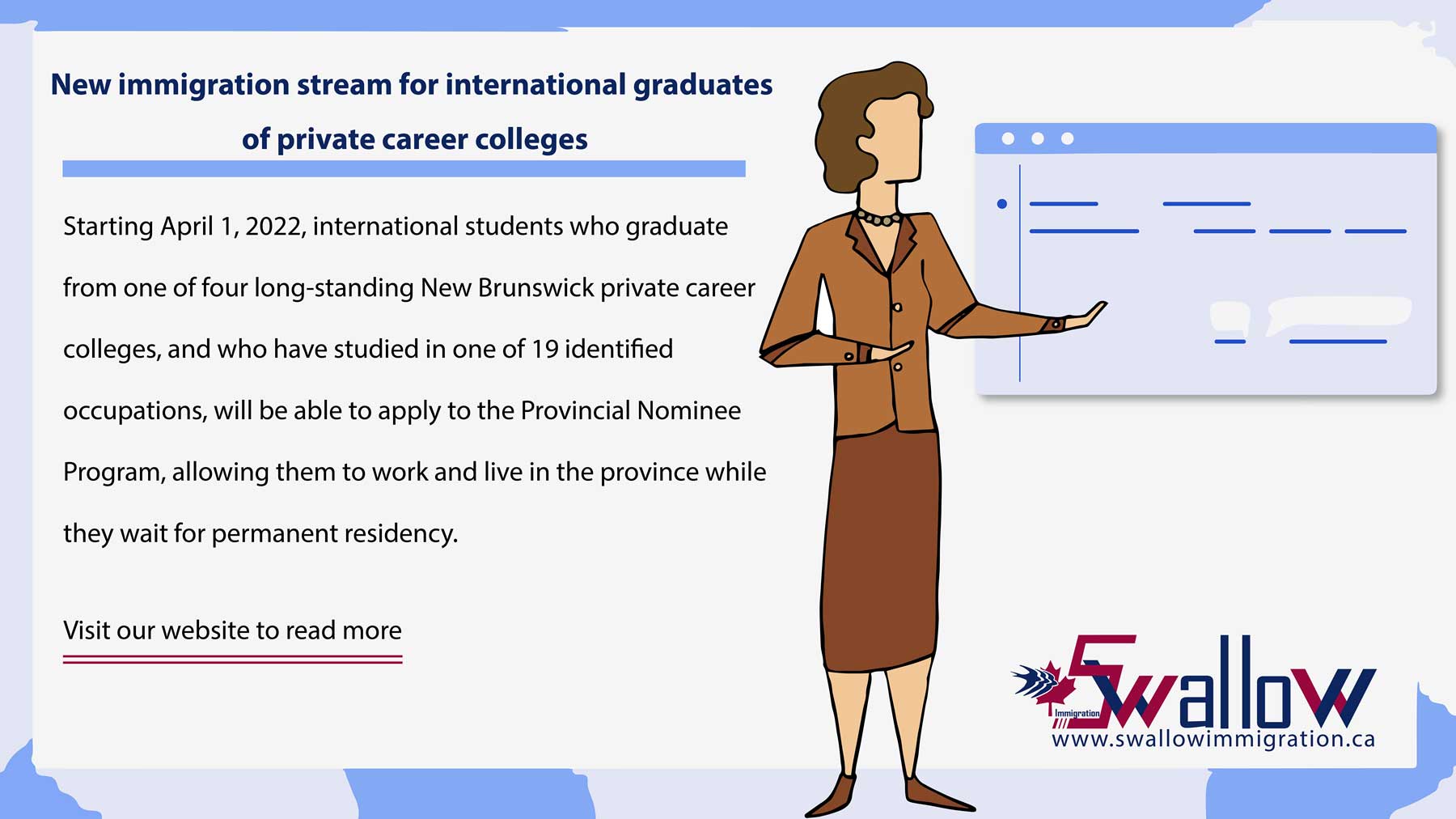 New immigration stream for international graduates of private career colleges
Starting April 1, 2022, international students who graduate from one of four long-standing New Brunswick private career colleges, and who have studied in one of 19 identified occupations, will be able to apply to the Provincial Nominee Program, allowing them to work and live in the province while they wait for permanent residency.
The participating institutions are:
Atlantic Business College;
Eastern College;
McKenzie College; and
Oulton College.
This stream will be accessible to new graduates from the designated institutions who are not currently eligible for the federal Post-Graduation Work Permit program. This stream will limit participation to New Brunswick Designated Learning Institutions that have held this designation for at least five years and that offer eligible programs of study in education and social development, health care, information technology, and cyber security, business administration, and supply chain and logistics. Other streams are available for international students graduating from publicly funded New Brunswick post-secondary institutions.
More specific requirements and criteria will be made available this fall.
For more information follow the link below:
https://www2.gnb.ca/content/gnb/en/news/news_release.2021.08.0597.html