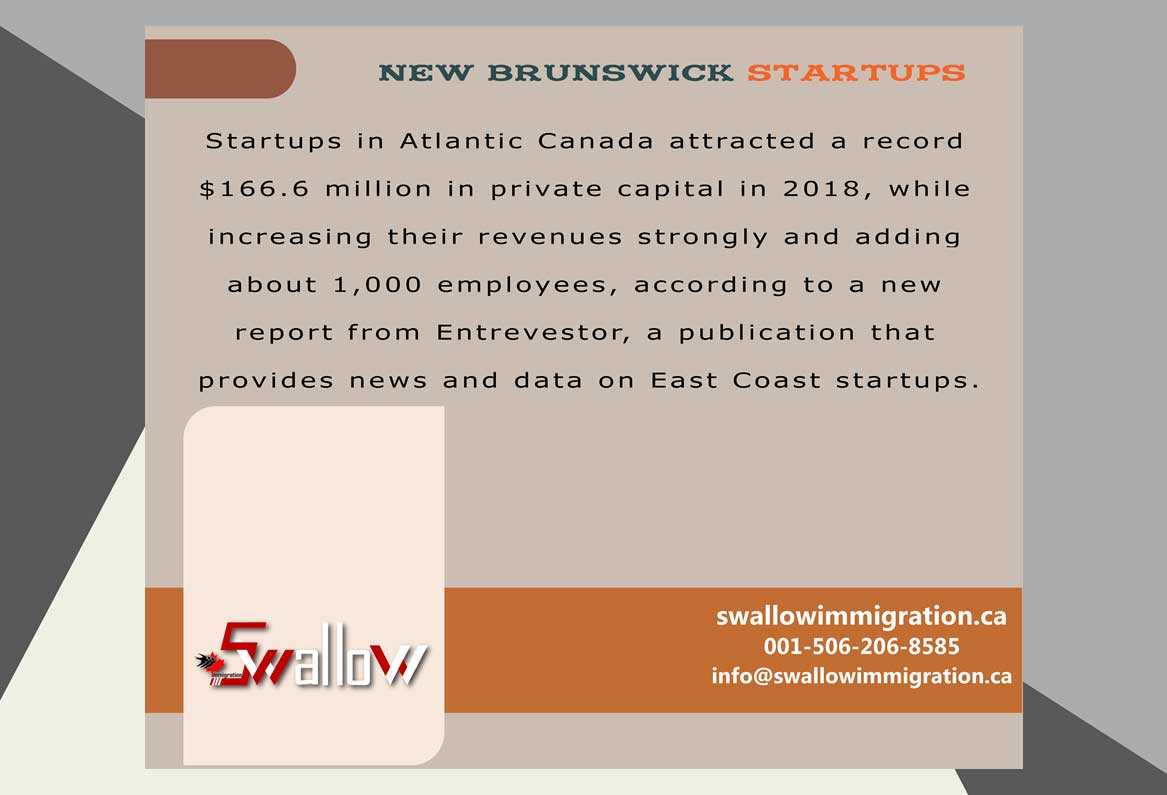 New Brunswick Startups Have Most Successful Year Since 2011
Sep 30, 2019
Startups in Atlantic Canada attracted a record $166.6 million in private capital in 2018, while increasing their revenues strongly and adding about 1,000 employees, according to a new report from Entrevestor, a publication that provides news and data on East Coast startups.
In New Brunswick, the report found the province's startup community had its most successful year since 2011 when Radian6 and Q1 Labs announced they were exiting with a reported value of more than $1 billion. The report found that in 2018, $84.7 million funds were raised by startups in the province. Startups employed 1,479.5 people, which was up by 21 percent from the year prior. New Brunswick startups also saw revenue growth of 154 percent in 2019.
"I think what was significant about Sonrai is it ticked so many boxes for New Brunswick. It was return entrepreneurs, so guys who have already had a massive exit coming back to get 'the band back together' if you will," said Moreira. "That's easy to overlook but it's really important to get entrepreneurs, once they have success, coming back in and starting new businesses because they've been there and they know what they're doing."
Another reason the funding round was significant is that it brought in investors from outside the region as well.
In other notable funding rounds, relationship software company Introhive had raised $15.2 million in equity and debt, and tech company Resson booked a $14 million round, led by the world's leading tractor maker, Mahindra & Mahindra of India.
There were also a few notable exits in New Brunswick in 2018. Saint John-based EhEye, which developed video recognition software for public security, was purchased by Patriot One Technologies of Toronto for more than $3.2 million in stock in November.
Meanwhile, Fredericton-based Envio, whose technology assists in the understanding of fluid dynamics, quietly exited, being taken over by San Francisco electronic cigarette company Juul. The buyer, which has 800 employees and US$1.1 billion of annual revenue, planned to maintain and grow the Fredericton R&D team.
For more information follow the link below:
https://huddle.today/new-brunswick-startups-have-most-successful-year-since-2011