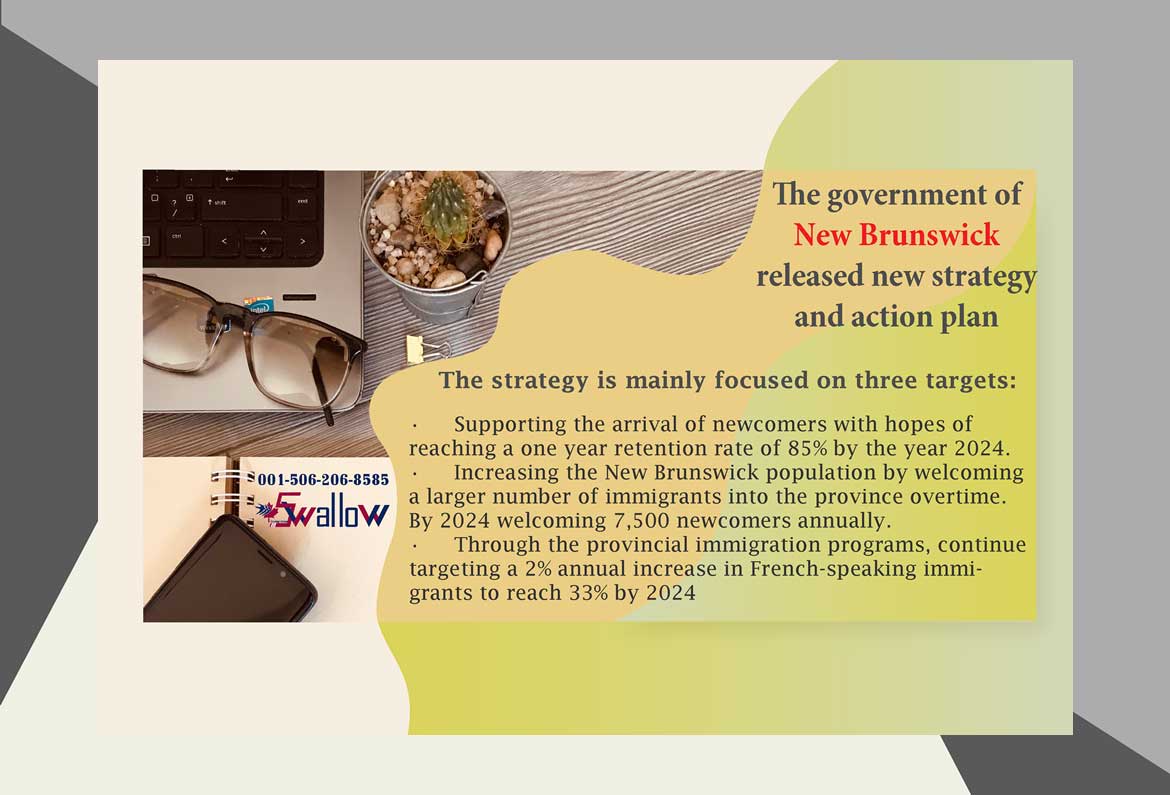 The government of New Brunswick released a new strategy and action plan
The Summary of Population Growth statement released on Tuesday, August 27, 2019, in Saint John, NB
To meet the current and future labor market needs, the provincial government of NB has recently released a population growth strategy known as the new beginnings strategy. With it being valid from the years 2019-2024 it also includes a plan to increase New Brunswick's population.
Population growth is known to be crucial for the upcoming success of the province. Not only does it greatly affect the economy but it also enriches the social and cultural aspects of the province.
The strategy is mainly focused on three targets:
Supporting the arrival of newcomers with hopes of reaching a one-year retention rate of 85% by the year 2024.
Increasing the New Brunswick population by welcoming a larger number of immigrants into the province over time. By 2024 welcoming 7,500 newcomers annually.
Through the provincial immigration programs, continue targeting a 2% annual increase in French-speaking immigrants to reach 33% by 2024
There had been 60 actions developed to achieve the above targets, that outline 4 objectives.
Reinforcing communities into becoming a more diverse and welcoming province
Engaging entrepreneurs who will strengthen sustainable economic growth.
Recruiting a skilled workforce that meets with the needs of the labor market
Creating an environment for newcomers to settle and thrive in with their families
https://www.welcomenb.ca/content/gnb/en/news/news_release.2019.08.0478.html