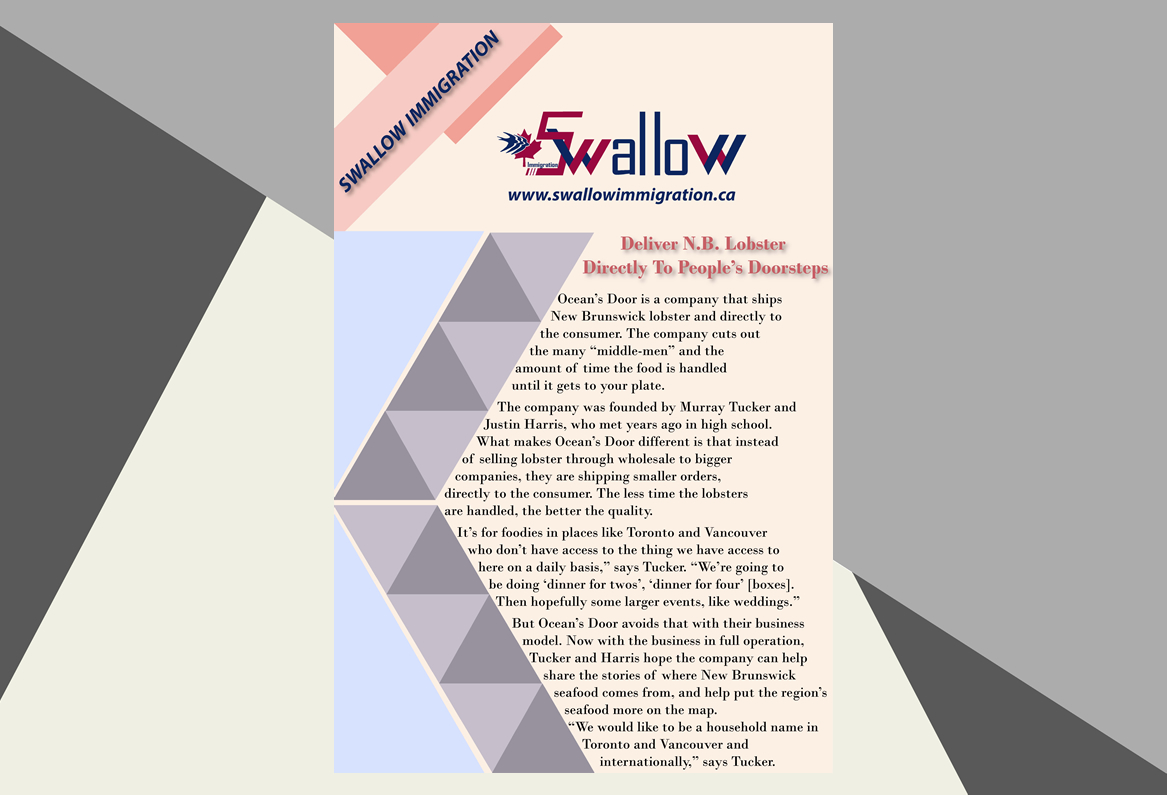 This Company Wants To Deliver N.B. Lobster Directly To People's Doorsteps
Dec 18, 2018
A company out of St. George is on a mission to bring New Brunswick lobsters right to people's doors in Western Canada and beyond.
Ocean's Door is a company that ships New Brunswick lobster and directly to the consumer. The company cuts out the many "middle-men" and the amount of time the food is handled until it gets to your plate.
The company was founded by Murray Tucker and Justin Harris, who met years ago in high school. What makes Ocean's Door different is that instead of selling lobster through wholesale to bigger companies, they are shipping smaller orders, directly to the consumer. The less time the lobsters are handled, the better the quality.
Ocean's Door hopes to send lobster to both people's homes and restaurants who want fresh, New Brunswick seafood. The first phase is to ship throughout Canada, then phase two, they have plans to go international, particularly in the Chinese market, where New Brunswick seafood is a hot commodity. The plan is to eventually ship other seafood, like scallops, as well.
"It's for foodies in places like Toronto and Vancouver who don't have access to the thing we have access to here on a daily basis," says Tucker. "We're going to be doing 'dinner for twos', 'dinner for four' [boxes]. Then hopefully some larger events, like weddings."
But Ocean's Door avoids that with their business model. Now with the business in full operation, Tucker and Harris hope the company can help share the stories of where New Brunswick seafood comes from, and help put the region's seafood more on the map.
"We would like to be a household name in Toronto and Vancouver and internationally," says Tucker.
For more information follow the link below:
https://huddle.today/the-company-that-wants-to-bring-n-b-lobster-to-peoples-doorsteps/