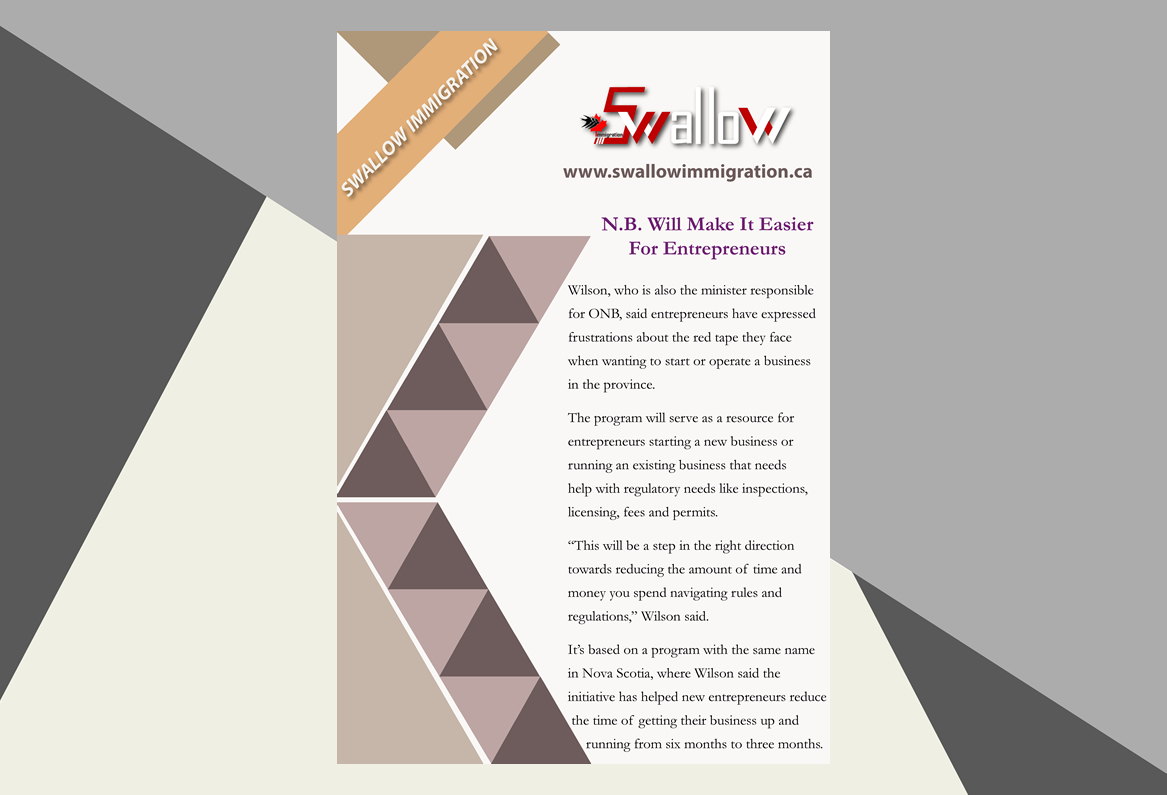 Here's How N.B. Will Make It Easier For Entrepreneurs To Run Their Businesses
Oct 24, 2019
by Inda Intiar
MONCTON – The government of New Brunswick launched a pilot program that will provide entrepreneurs one-on-one help to navigate the business regulatory system, Economic Development and Small Business Minister Mary Wilson announced Wednesday night.
The Business Navigators program is a client management support initiative that will be delivered by Opportunities NB (ONB).
Wilson, who is also the minister responsible for ONB, said entrepreneurs have expressed frustrations about the red tape they face when wanting to start or operate a business in the province.
The program will serve as a resource for entrepreneurs starting a new business or running an existing business that needs help with regulatory needs like inspections, licensing, fees and permits.
"This will be a step in the right direction towards reducing the amount of time and money you spend navigating rules and regulations," Wilson said.
It's based on a program with the same name in Nova Scotia, where Wilson said the initiative has helped new entrepreneurs reduce the time of getting their business up and running from six months to three months.
For more information follow the link below:
https://huddle.today/the-province-wants-to-make-it-easier-for-entrepreneurs-to-run-their-businesses