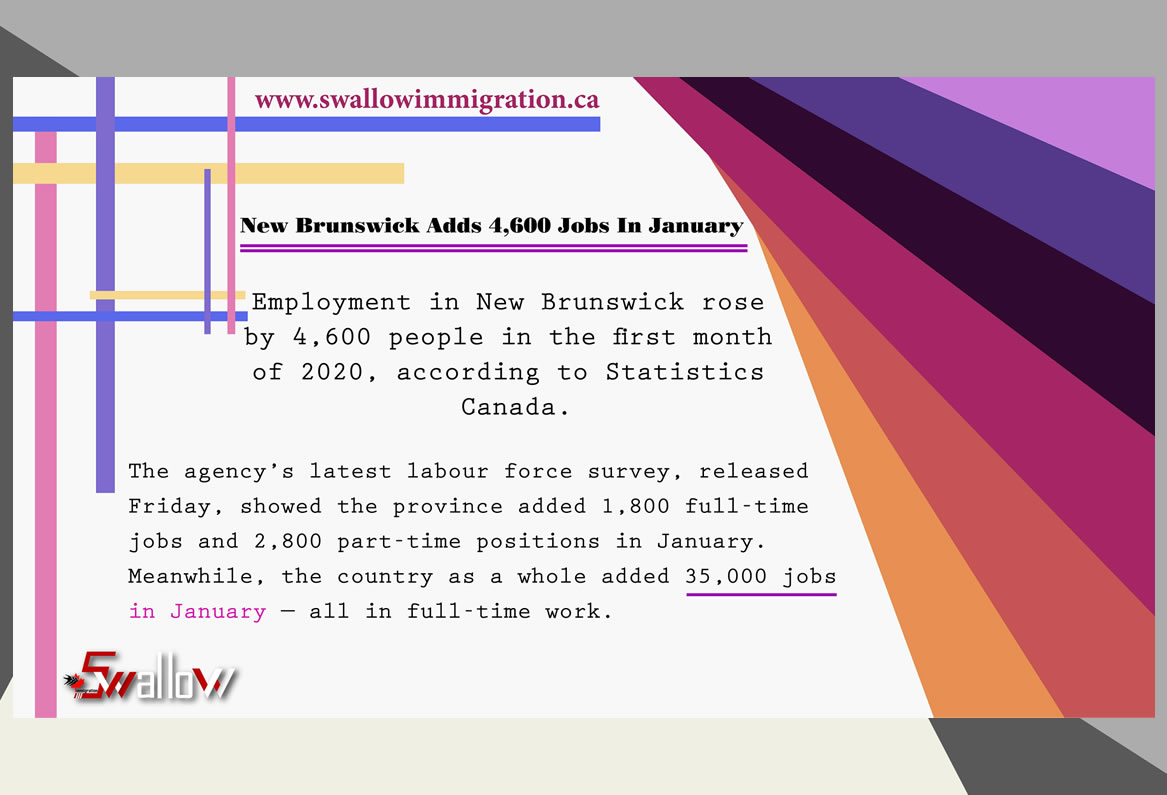 New Brunswick Adds 4,600 Jobs In January
Feb 9, 2020
by Brad Perry
Employment in New Brunswick rose by 4,600 people in the first month of 2020, according to Statistics Canada.
The agency's latest labour force survey, released Friday, showed the province added 1,800 full-time jobs and 2,800 part-time positions in January.
Meanwhile, the country as a whole added 35,000 jobs in January — all in full-time work.
For more information follow the link below:
https://huddle.today/new-brunswick-adds-4600-jobs-in-january/