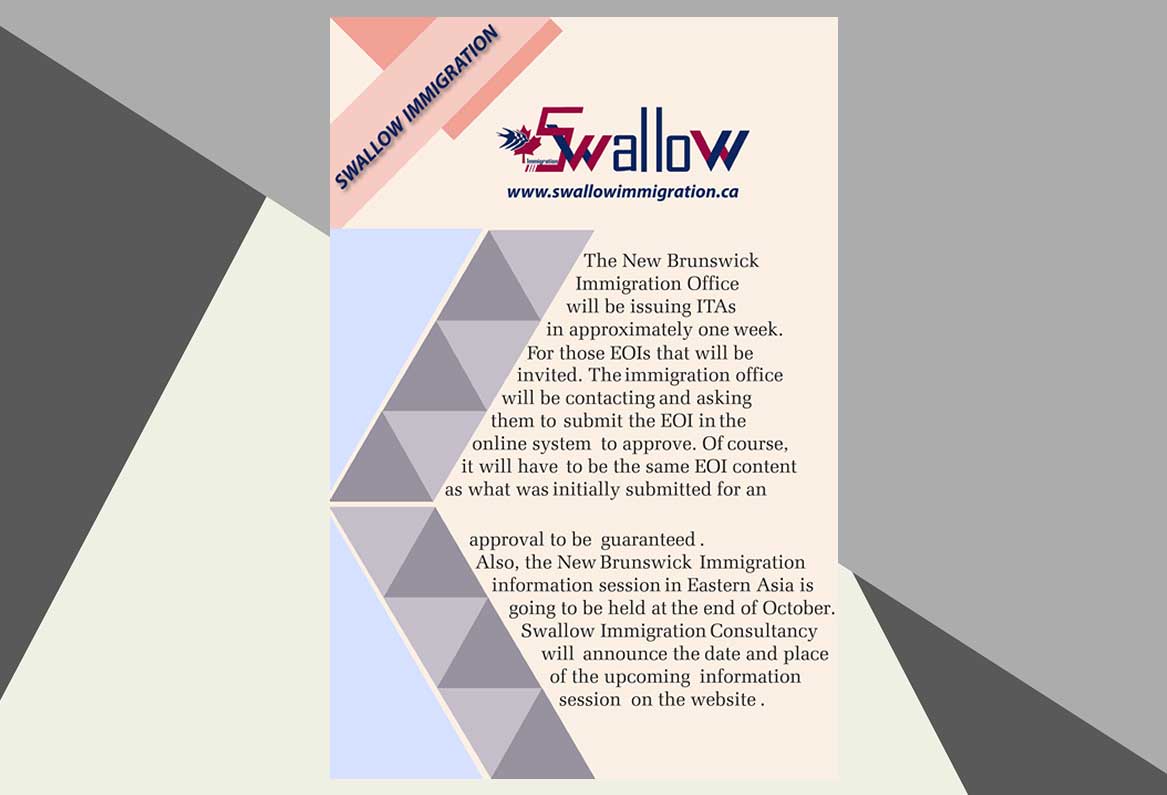 The New Brunswick Immigration Office will be issuing ITAs in approximately one week.
For those EOIs that will be invited. The immigration office will be contacting and asking them to submit the EOI in the online system to approve. Of course, it will have to be the same EOI content as what was initially submitted for an approval to be guaranteed.
Also, the New Brunswick Immigration information session in Eastern Asia is going to be held at the end of October.
Swallow Immigration Consultancy will announce the date and place of the upcoming information session on the website.