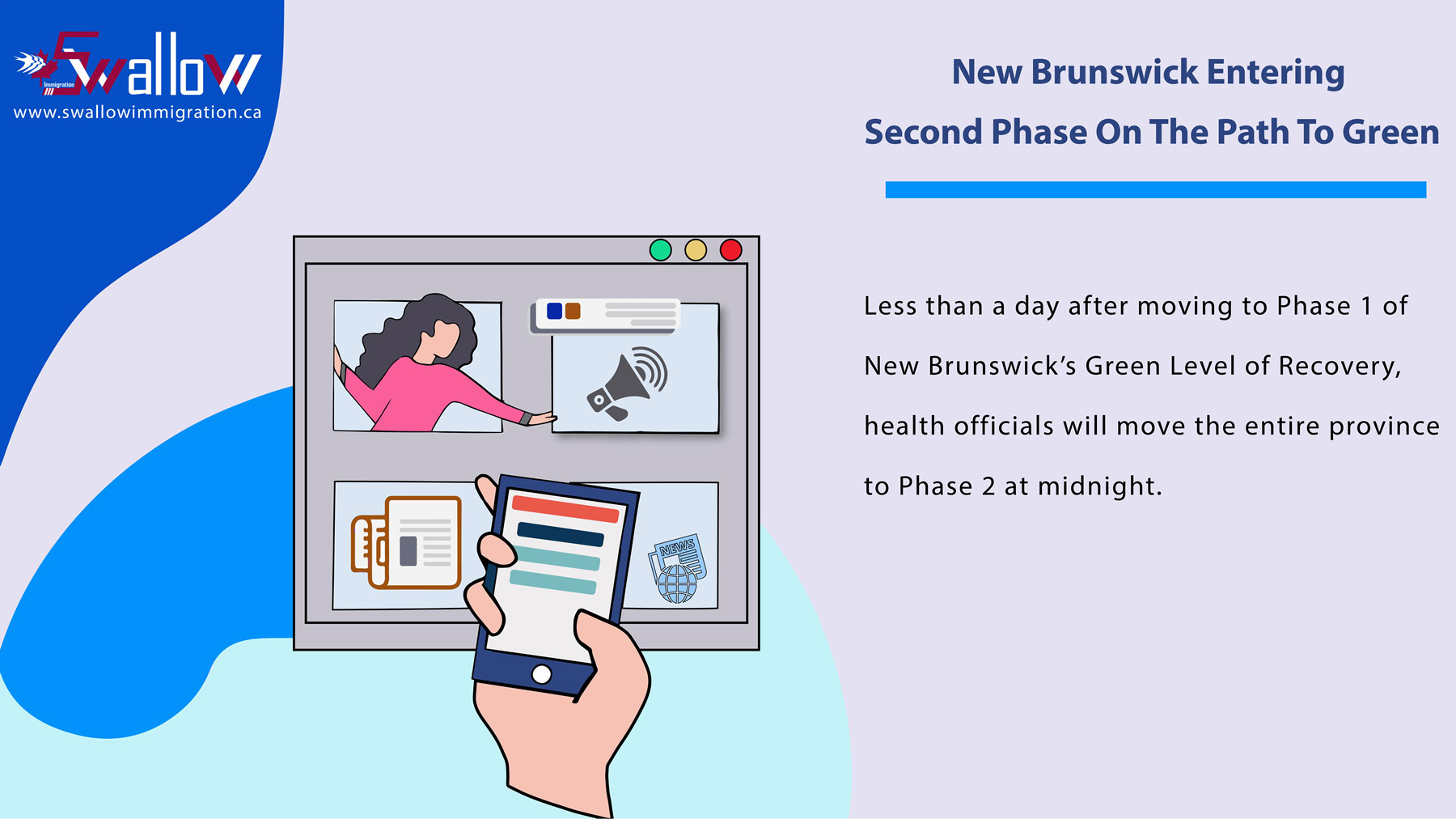 New Brunswick Entering Second Phase On The Path To Green
Jun 16, 2021
by Aaron Sousa
Less than a day after moving to Phase 1 of New Brunswick's Green Level of Recovery, health officials will move the entire province to Phase 2 at midnight.
Around 75.4 percent of eligible New Brunswickers have received at least one dose of a Covid-19 vaccine and 7,100 New Brunswickers now have their second dose.
A total of 12.9 percent of eligible residents are now fully vaccinated, which is up from 11.8 percent on Tuesday.
One of the big changes under Phase 2 is opening the Atlantic Bubble to include all of Nova Scotia. Now all Atlantic Canada can enter New Brunswick without having to register in advance or self-isolate on arrival.
Anyone coming to New Brunswick from outside of the Atlantic Bubble would still be required to register their travel and bring proof of vaccination.
Additionally, travellers from elsewhere in Canada are now exempt from isolation if they have one or both doses of the vaccine.