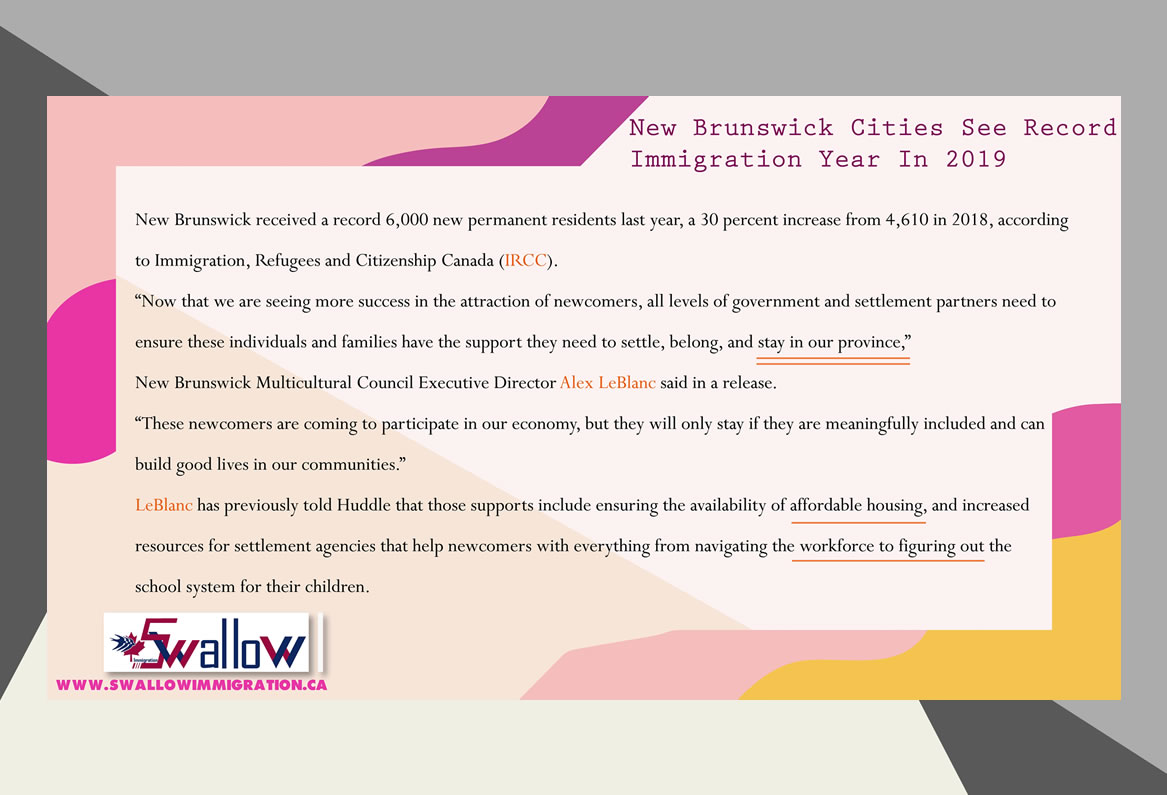 New Brunswick Cities See Record Immigration Year In 2019
Feb 11, 2020
by Huddle Staff
New Brunswick received a record 6,000 new permanent residents last year, a 30 percent increase from 4,610 in 2018, according to Immigration, Refugees and Citizenship Canada (IRCC). Moncton and Fredericton continue to lead the province in total immigration numbers, receiving 1,915 and 1,570 permanent residents each. Saint John came in third with 1,035 permanent residents.
"Now that we are seeing more success in the attraction of newcomers, all levels of government and settlement partners need to ensure these individuals and families have the support they need to settle, belong, and stay in our province," New Brunswick Multicultural Council Executive Director Alex LeBlanc said in a release.
"These newcomers are coming to participate in our economy, but they will only stay if they are meaningfully included and can build good lives in our communities."
LeBlanc has previously told Huddle that those supports include ensuring the availability of affordable housing, and increased resources for settlement agencies that help newcomers with everything from navigating the workforce to figuring out the school system for their children.
For more information follow the link below:
https://huddle.today/new-brunswick-cities-see-record-immigration-year-in-2019