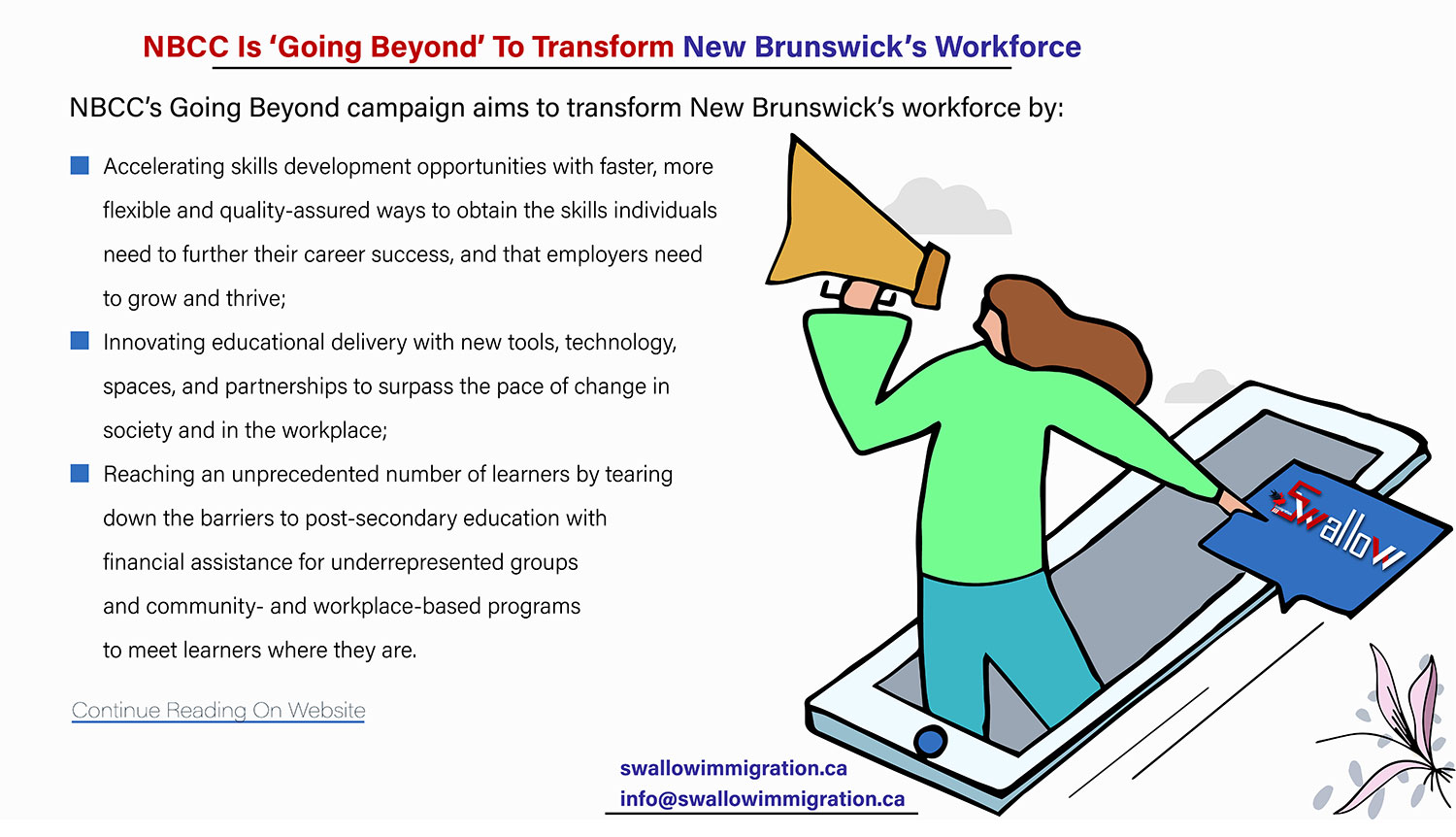 NBCC Is 'Going Beyond' To Transform New Brunswick's Workforce
NBCC's Going Beyond campaign aims to transform New Brunswick's workforce by:
Accelerating skills development opportunities with faster, more flexible and quality-assured ways to obtain the skills individuals need to further their career success, and that employers need to grow and thrive;
Innovating educational delivery with new tools, technology, spaces, and partnerships to surpass the pace of change in society and in the workplace;
Reaching an unprecedented number of learners by tearing down the barriers to post-secondary education with financial assistance for underrepresented groups and community- and workplace-based programs to meet learners where they are.
Quality education is one of the keys to sustainable employment and economic growth, fueling innovation and reducing inequalities, however, we can only achieve meaningful impact when no one is left behind. NBCC's Going Beyond campaign is about making sure every New Brunswicker has the opportunity to develop skills to fully participate in meaningful work that contributes to social and economic prosperity for the individual and their family, our communities, and our Province. Join us as we transform New Brunswick's workforce.
For more information follow the link bellow: