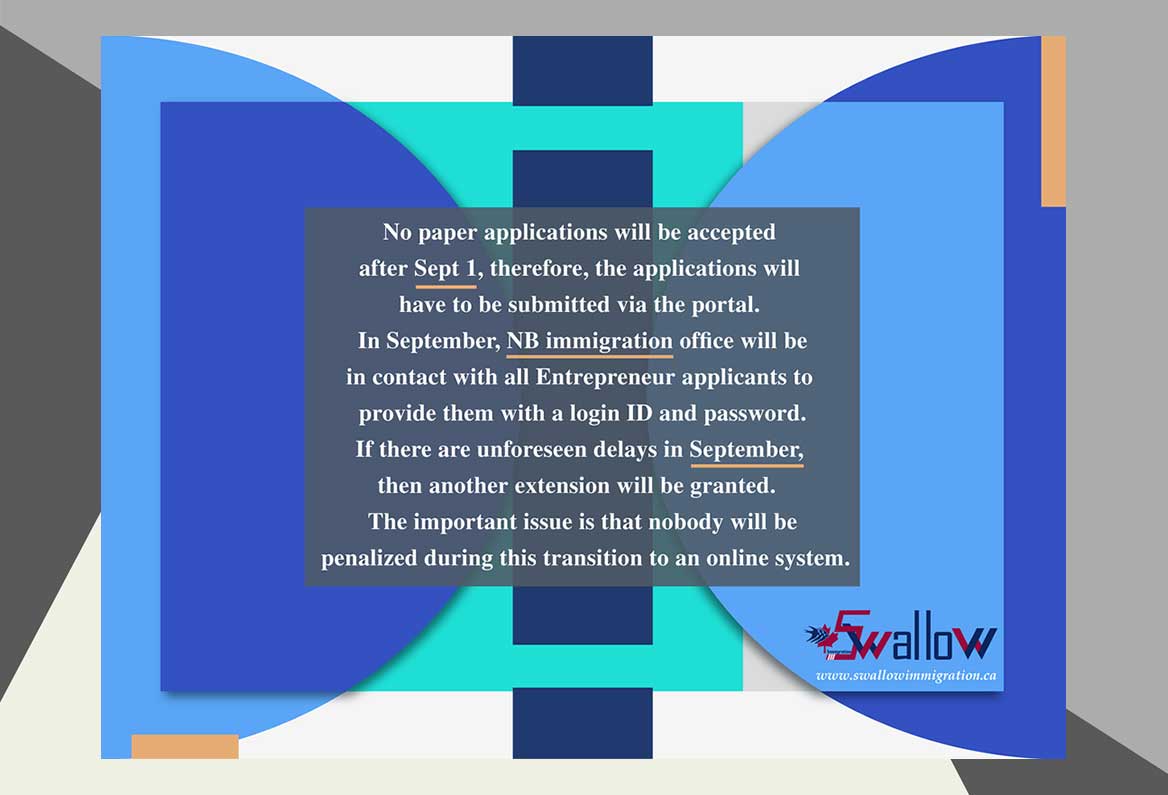 The Business Unit of Provincial Nominee Program of New Brunswick
No paper applications will be accepted after Sept 1, therefore, the applications will have to be submitted via the portal.  In September, NB immigration office will be in contact with all Entrepreneur applicants to provide them with a login ID and password.
If there are unforeseen delays in September, then another extension will be granted. The important issue is that nobody will be penalized during this transition to an online system.