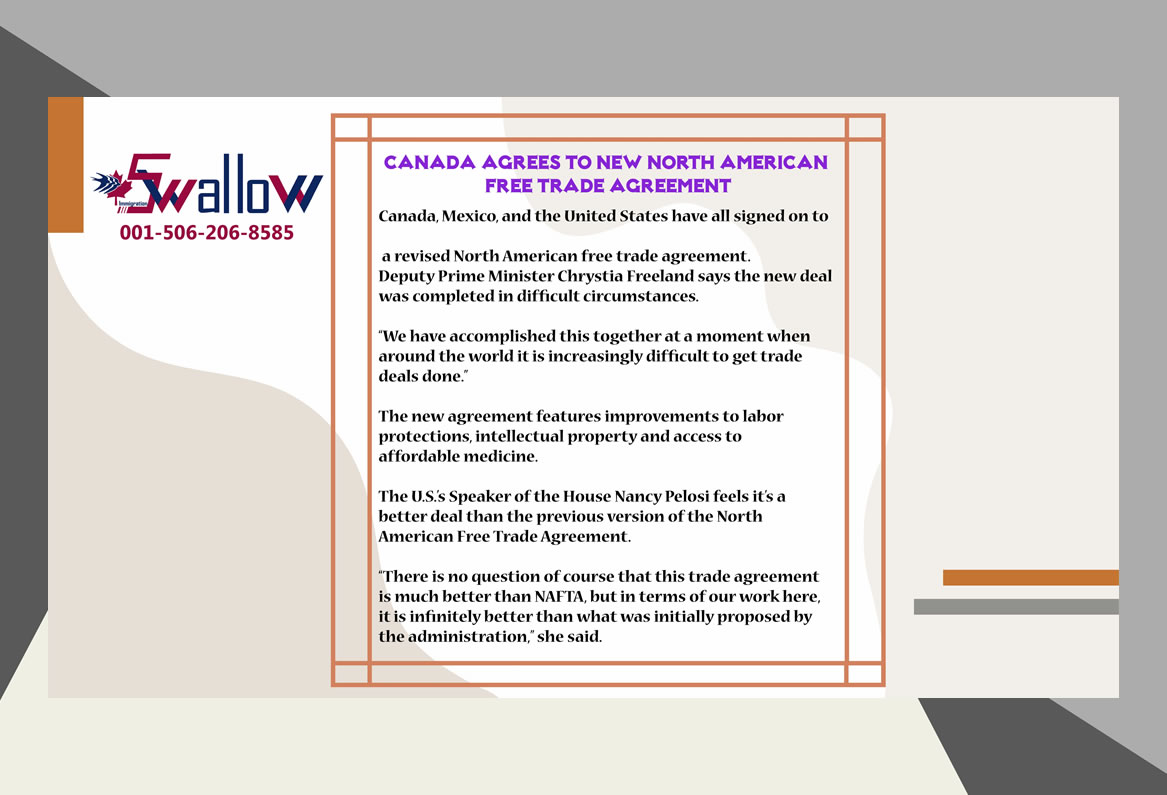 Canada Agrees To New North American Free Trade Agreement
Dec 10, 2019
                  by Acadia News
Canada, Mexico, and the United States have all signed on to a revised North American free trade agreement.
Deputy Prime Minister Chrystia Freeland says the new deal was completed in difficult circumstances.
"We have accomplished this together at a moment when around the world it is increasingly difficult to get trade deals done."
The new agreement features improvements to labor protections, intellectual property and access to affordable medicine.
The U.S.'s Speaker of the House Nancy Pelosi feels it's a better deal than the previous version of the North American Free Trade Agreement.
"There is no question of course that this trade agreement is much better than NAFTA, but in terms of our work here, it is infinitely better than what was initially proposed by the administration," she said.
For more information follow the link below:
https://huddle.today/canada-agrees-to-new-north-american-free-trade-agreement