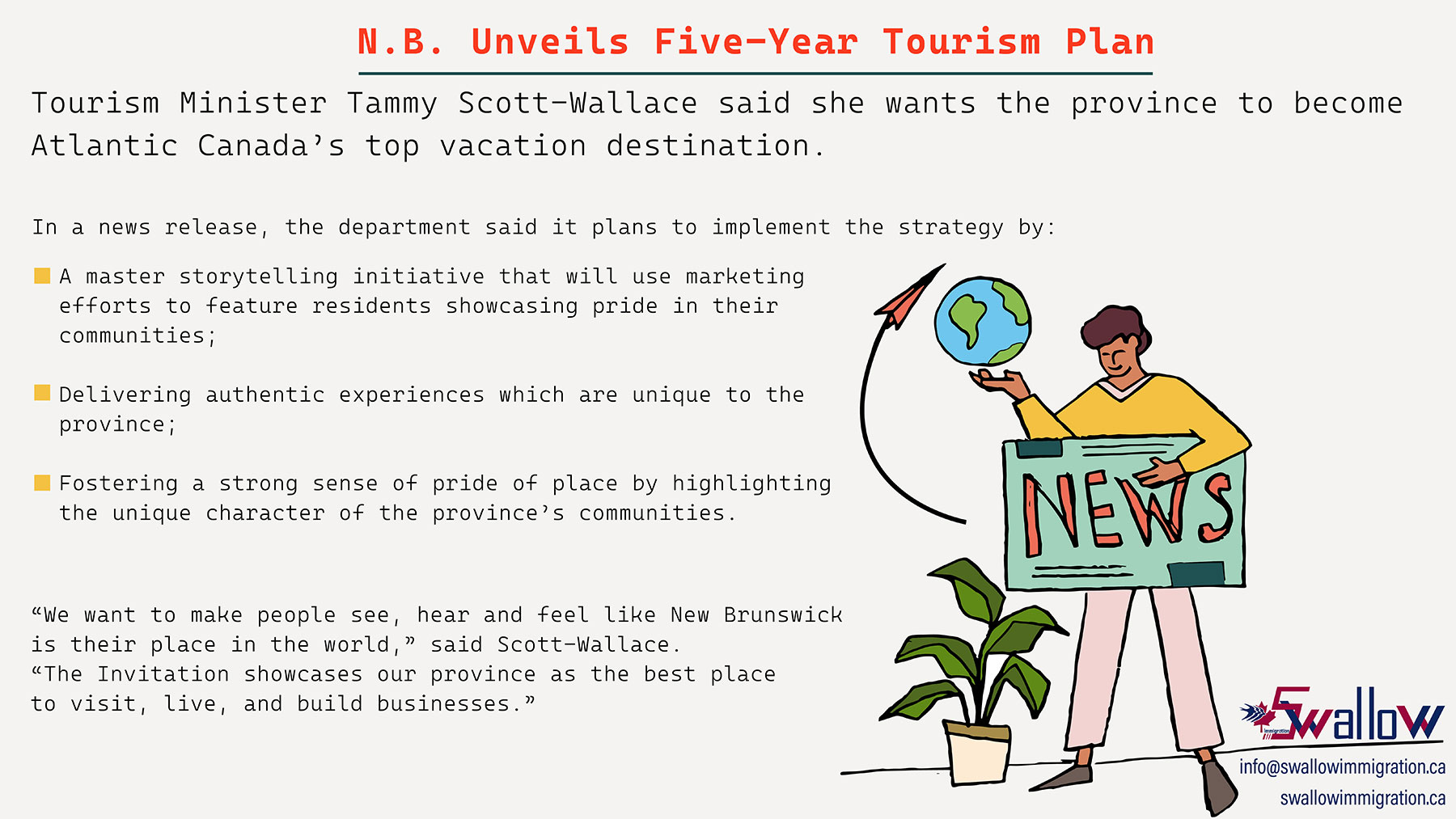 N.B. Unveils Five-Year Tourism Plan
Tourism Minister Tammy Scott-Wallace said she wants the province to become Atlantic Canada's top vacation destination.
In a news release, the department said it plans to implement the strategy by:
A master storytelling initiative that will use marketing efforts to feature residents showcasing pride in their communities;
Delivering authentic experiences which are unique to the province;
Fostering a strong sense of pride of place by highlighting the unique character of the province's communities.
"We want to make people see, hear and feel like New Brunswick is their place in the world," said Scott-Wallace. "The Invitation showcases our province as the best place to visit, live, and build businesses."
For more information follow the link bellow:
https://huddle.today/2022/04/04/n-b-unveils-five-year-tourism-plan