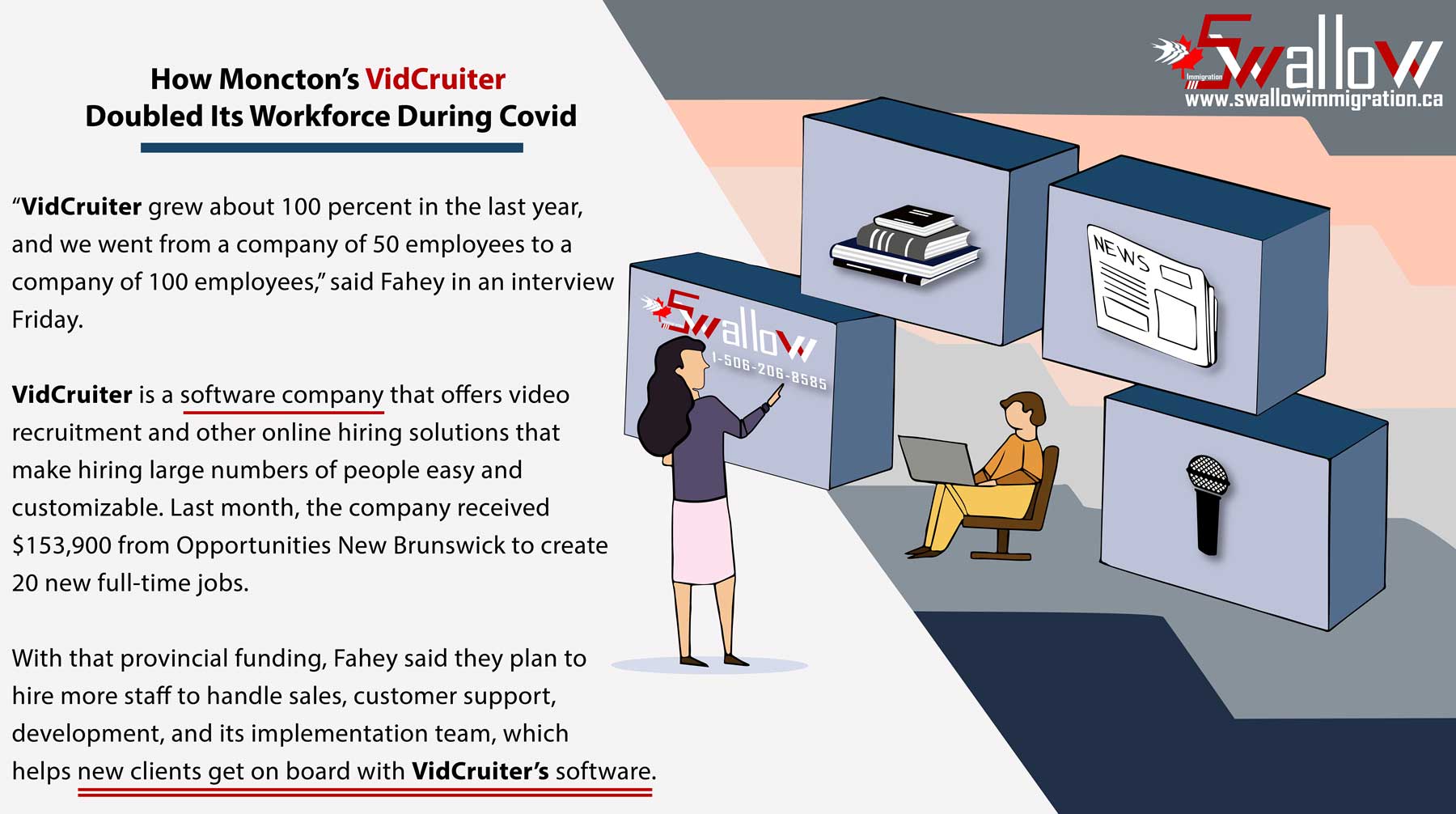 How Moncton's VidCruiter Doubled Its Workforce During Covid
Aug 17, 2021
by Aaron Sousa
"VidCruiter grew about 100 percent in the last year, and we went from a company of 50 employees to a company of 100 employees," said Fahey in an interview Friday.
VidCruiter is a software company that offers video recruitment and other online hiring solutions that make hiring large numbers of people easy and customizable. Last month, the company received $153,900 from Opportunities New Brunswick to create 20 new full-time jobs.
With that provincial funding, Fahey said they plan to hire more staff to handle sales, customer support, development, and its implementation team, which helps new clients get on board with VidCruiter's software.
For more information follow the link below:
https://huddle.today/how-monctons-vidcruiter-found-success-during-covid