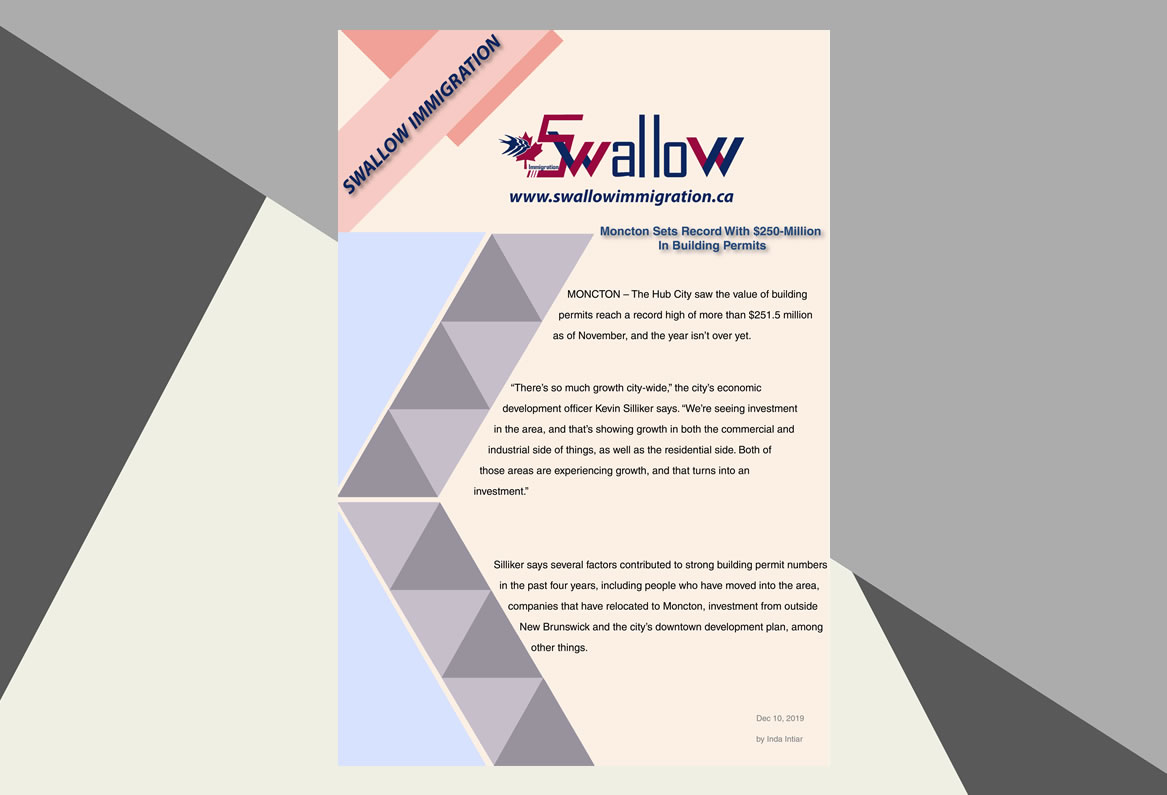 Moncton Sets Record With $250-Million In Building Permits
Dec 10, 2019
by Inda Intiar
MONCTON – The Hub City saw the value of building permits reach a record high of more than $251.5 million as of November, and the year isn't over yet.
That's almost $32.4 million more than the year-to-date figure last November.
The city has been breaking its construction permit records in the last few years.
In November alone, 75 building permits worth more than $17 million were filed, much higher than the nearly $3.6 million worth of permits filed in November 2018.
"There's so much growth city-wide," the city's economic development officer Kevin Silliker says. "We're seeing investment in the area, and that's showing growth in both the commercial and industrial side of things, as well as the residential side. Both of those areas are experiencing growth, and that turns into an investment."
Silliker says several factors contributed to strong building permit numbers in the past four years, including people who have moved into the area, companies that have relocated to Moncton, investment from outside New Brunswick and the city's downtown development plan, among other things.
For more information follow the link below: