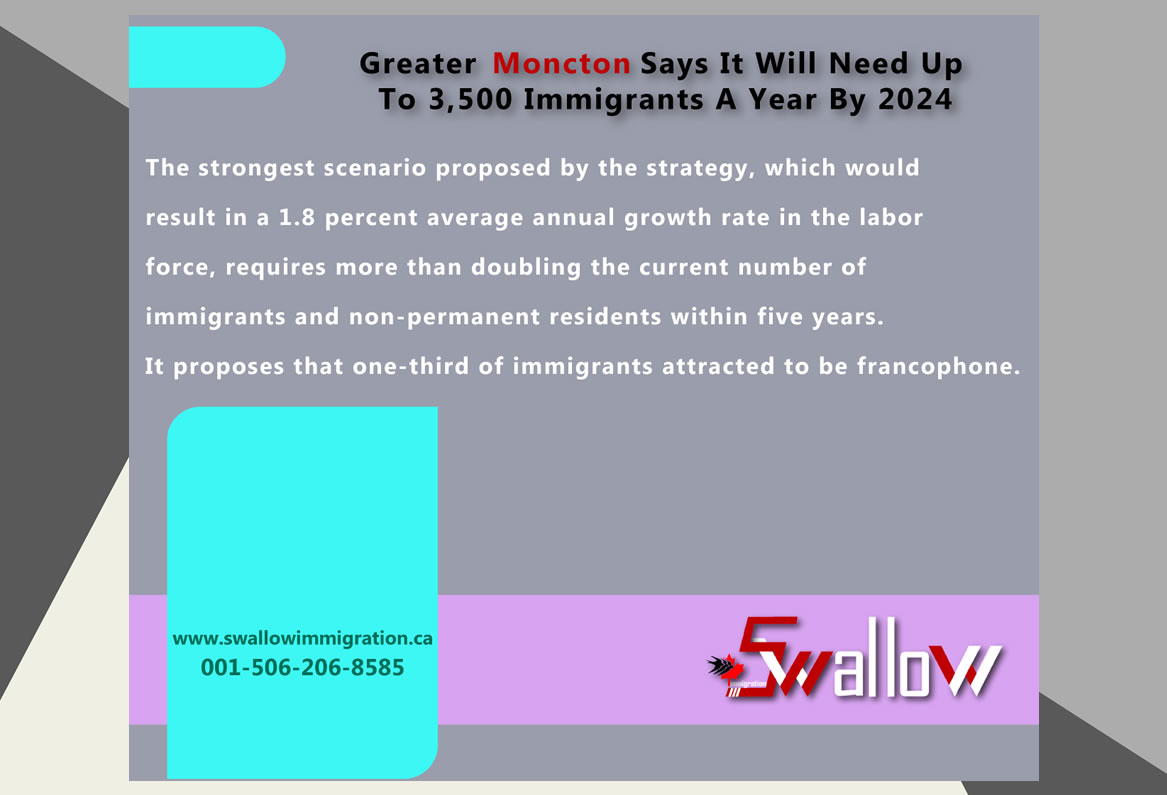 Greater Moncton Says It Will Need Up To 3,500 Immigrants A Year By 2024
Oct 8, 2019
by Inda Intiar
An updated immigration strategy for the Greater Moncton area says by 2024, the region will need between 2,700 to 3,500 immigrants per year.
The strongest scenario proposed by the strategy, which would result in a 1.8 percent average annual growth rate in the labor force, requires more than doubling the current number of immigrants and non-permanent residents within five years. It proposes that one-third of immigrants attracted to be francophone.
More than 600 people were consulted and provided feedback for the plan, which has seven key objectives:
Promote Greater Moncton internationally as a destination to study, advance careers, do business and live;
Strengthen the alignment of immigrant attraction efforts to labor market demand and economic opportunities;
Expand and improve the pathways for immigrants;
Significantly broaden public awareness and engagement;
Expand and enhance settlement services to meet the needs of immigrants and foster better workforce outcomes;
Invest in and strengthen the immigration support system; and
Bolster the region's leadership and advocacy role.
For more information follow the link below:
https://huddle.today/greater-moncton-says-it-will-need-up-to-3500-immigrants-a-year-by-2024