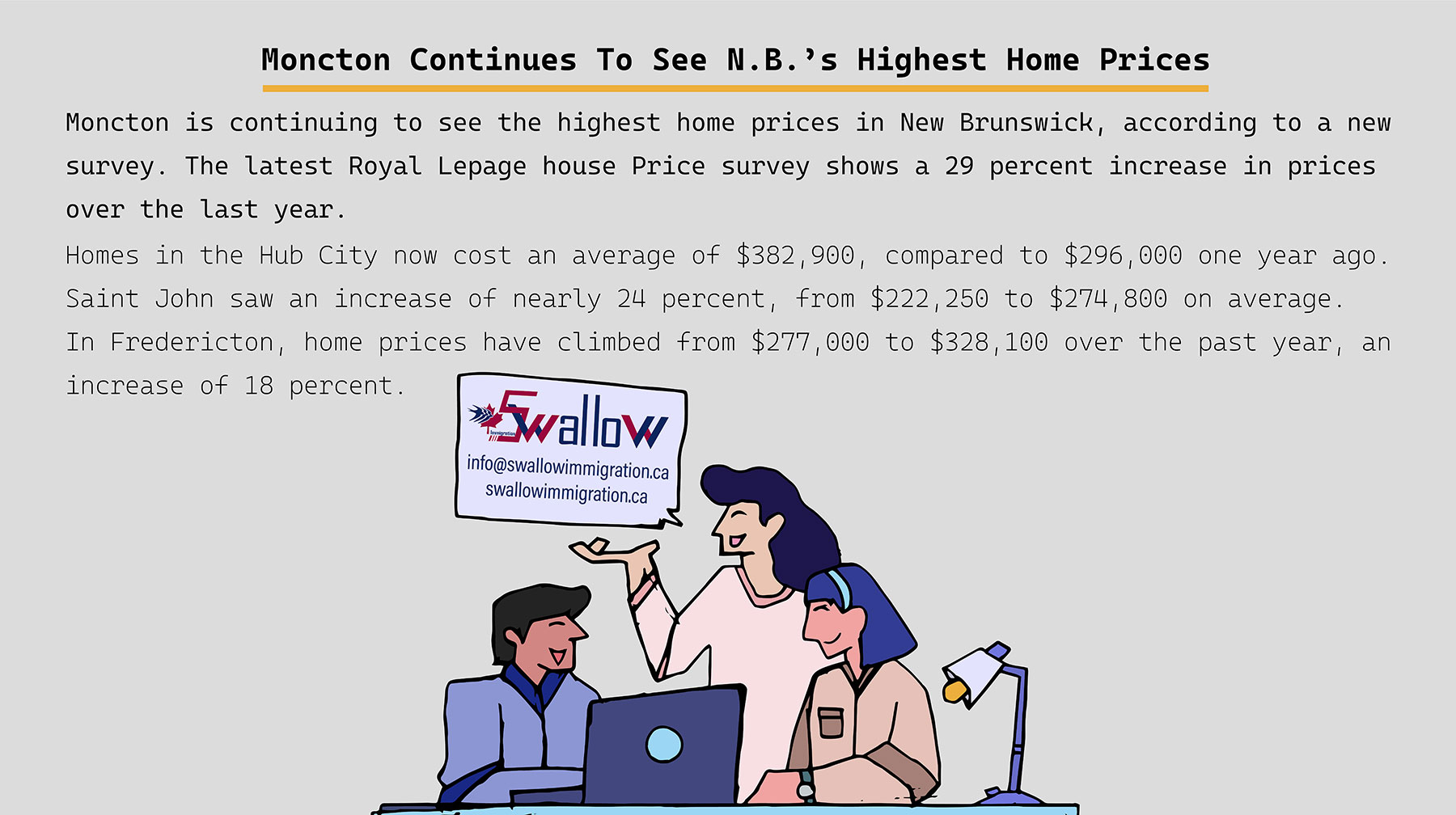 Moncton Continues To See N.B.'s Highest Home Prices
Moncton is continuing to see the highest home prices in New Brunswick, according to a new survey. The latest Royal Lepage house Price survey shows a 29 percent increase in prices over the last year.
Homes in the Hub City now cost an average of $382,900, compared to $296,000 one year ago. Saint John saw an increase of nearly 24 percent, from $222,250 to $274,800 on average. In Fredericton, home prices have climbed from $277,000 to $328,100 over the past year, an increase of 18 percent.
For more information follow the link below: