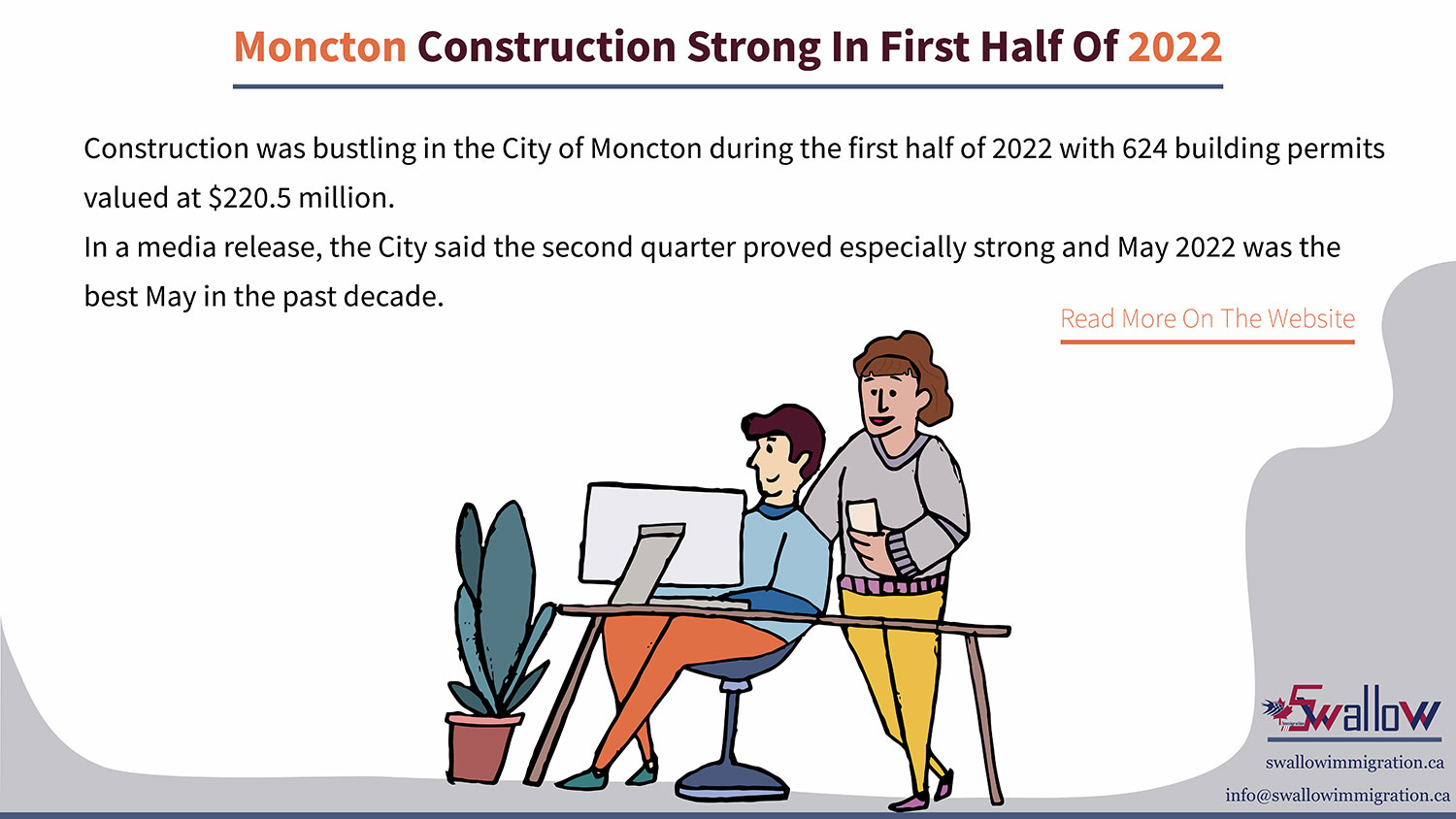 Moncton Construction Strong In First Half Of 2022
Construction was bustling in the City of Moncton during the first half of 2022 with 624 building permits valued at $220.5 million.
In a media release, the City said the second quarter proved especially strong and May 2022 was the best May in the past decade.
"Construction and new development have been outstanding in Moncton. During each of the past three years, the City has broken records for building permit value and 2022 is shaping up to be even more memorable," explains Mayor Dawn Arnold.
New Brunswick's population has now exceeded 800,000 people and we are seeing the highest rates of population growth since 1976, growth that could not have been achieved without the continuous development of supporting infrastructure to create opportunities for people to move, invest, work and live here.
For more information follow the link below: