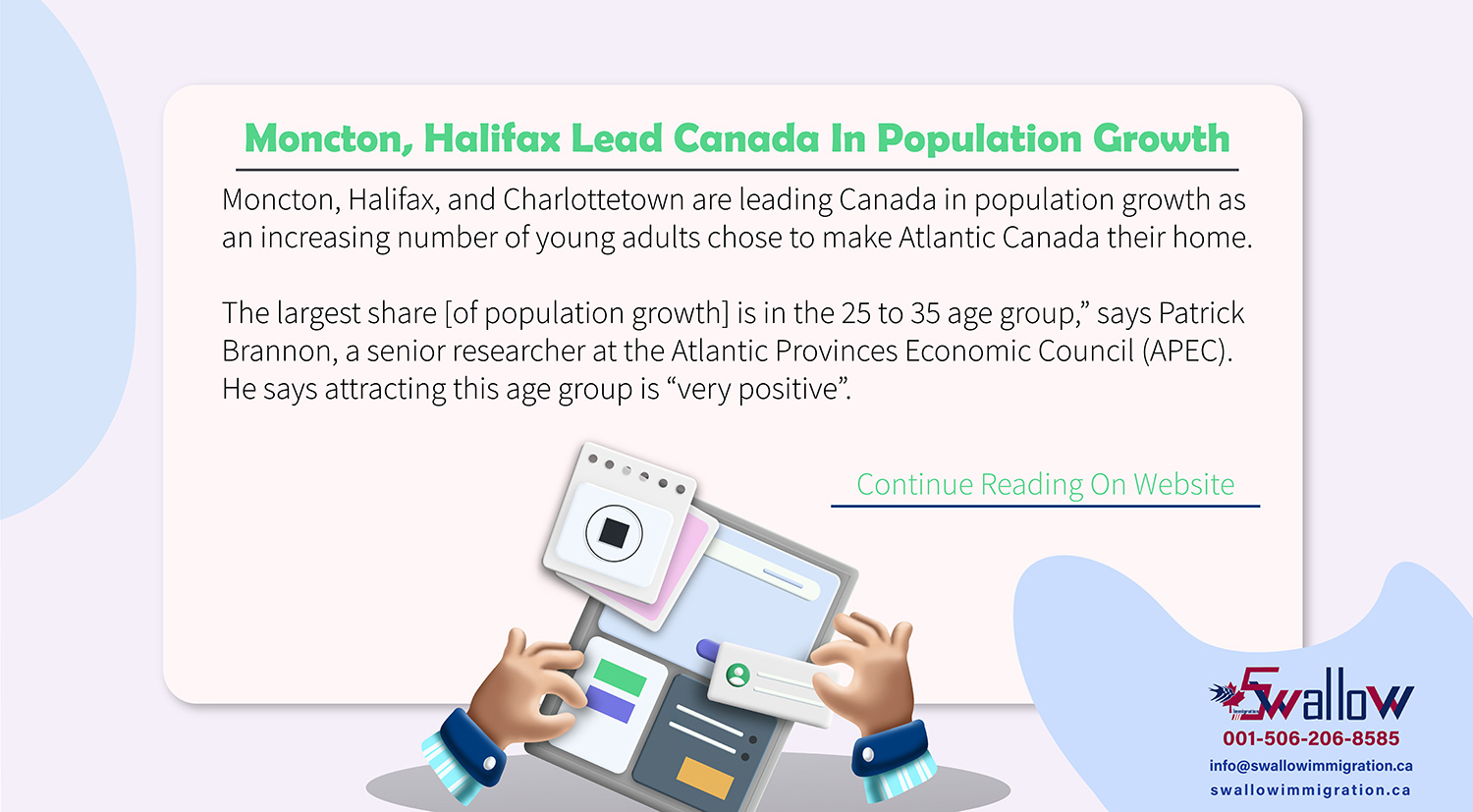 Moncton, Halifax, and Charlottetown are leading Canada in population growth as an increasing number of young adults chose to make Atlantic Canada their home.
The largest share [of population growth] is in the 25 to 35 age group," says Patrick Brannon, a senior researcher at the Atlantic Provinces Economic Council (APEC). He says attracting this age group is "very positive".
"The fact they're leading the country is [a] pretty unique happening for our Atlantic cities."
Halifax saw a growth rate of 4.5 percent over the previous year, which is the second-fastest growth for any city in the country. The city's population reached 480,000 people in 2022, which is 47 percent of the total population in Nova Scotia.
New Brunswick's big three cities also all saw significant growth. But Moncton was the big winner, with 5.4 percent population growth, totaling nearly 172,000 people. It was the fastest-growing city in the country, a trajectory it's been on for several years. Over the past five years, it's seen an increase of 21,000 people, and last year alone saw 9,000 new people call the Hub City home.
For more information follow the link below: