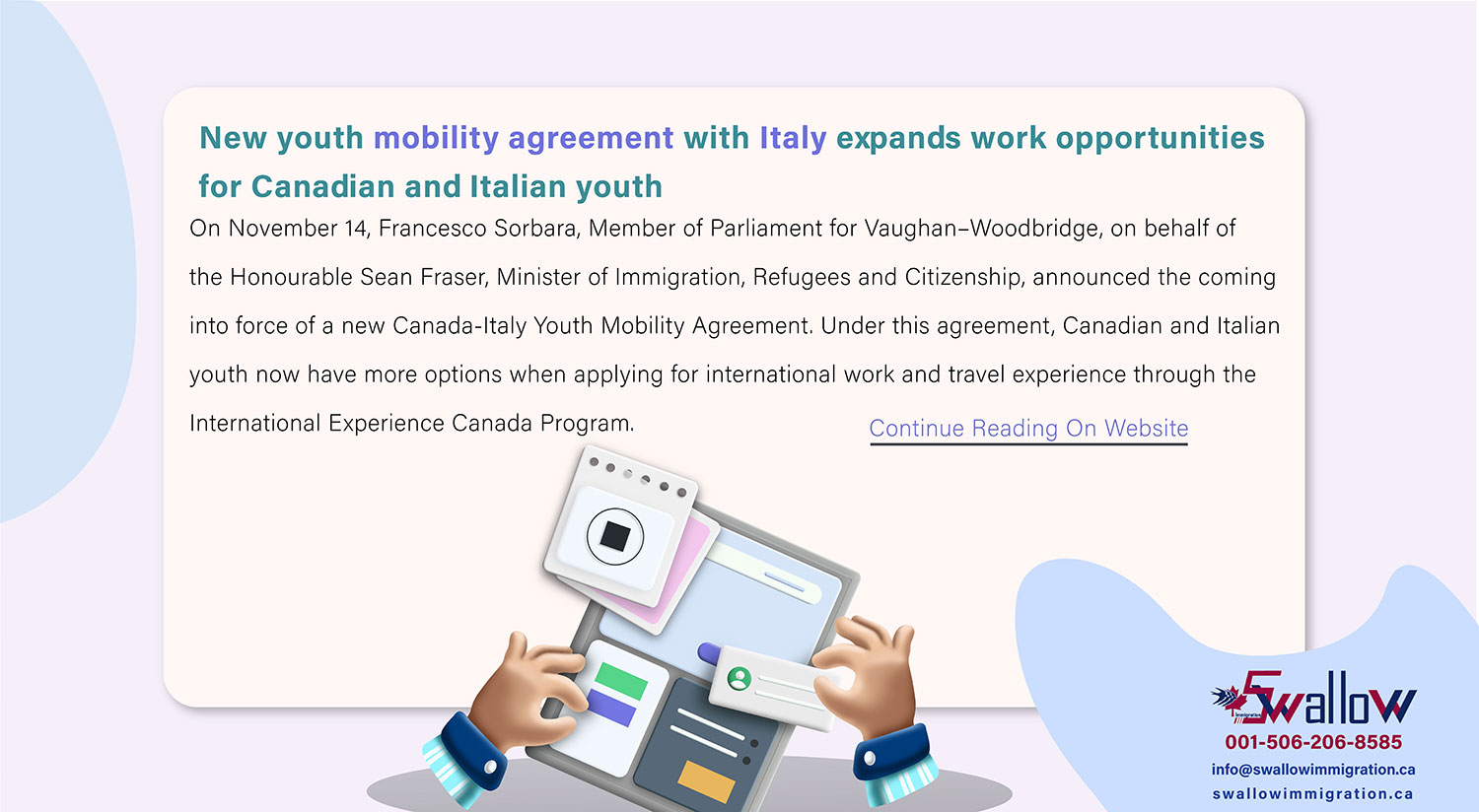 New youth mobility agreement with Italy expands work opportunities for Canadian and Italian youth
On November 14, Francesco Sorbara, Member of Parliament for Vaughan–Woodbridge, on behalf of the Honourable Sean Fraser, Minister of Immigration, Refugees and Citizenship, announced the coming into force of a new Canada-Italy Youth Mobility Agreement. Under this agreement, Canadian and Italian youth now have more options when applying for international work and travel experience through the International Experience Canada Program.
This new agreement allows youth, aged 18 to 35 years old, to work and travel for up to 12 months, and participate twice in the program, for a total of 24 months. As part of the expansion, 2 new streams—International Co-op and Young Professionals—will help youth gain professional work experience abroad.
Canada and Italy are long-standing youth mobility partners that support international work and travel experiences. The program also helps youth explore new cultures, languages and societies, all while developing life skills and improving their job prospects for the future.
For more information follow the link below:
https://www.canada.ca/en/immigration-refugees-citizenship/news/2022/11/new-youth-mobility-agreement-with-italy-expands-work-opportunities-for-canadiananditalian-youth.html